Fun, funky, and flirty. Bangle bracelets are made for summer and made for you! How do we know? Because you can do so much with bangle bracelets, there's a look that's right for everyone. It's a fashion that both men and women are connecting with this summer, and everybody loves the look!
Bangles are perfect for layering and stacking. This is where your individuality can really shine. You can go modern and sleek. You can go bold and bohemian. Frankly, you can do just about anything and not get it wrong. Keep it fun and make it your own!
Different Ways to Wear Bangles
• A simple stack is a perfect start. It's easy to pull off and keeps you totally on-trend this summer.
• Mix it up! Different shapes, colors, and designs are fair game.
• Well-polished silver bracelets stacked together make a great combination with jeans and a t-shirt.
• Combine your bangle bracelets with a single statement ring, and you've completed your outfit.
• It's more than fun and casual. Wear a more chic and classy bangle bracelet with pearl accents when you wear a dressier outfit.
• When you really want to glam up your style, you can find sparkly bangles and ones with tiny rhinestones or crystals to add some flash to your fashion.
• Get personal by choosing bracelets with meaningful gemstones. They can symbolize anniversaries, kids, birthdays, or any sentimental thing you'd like.
• Minimalist bangle bracelets are perfect to pair with a watch and prevent one look from overpowering the other.
As you can see, it's hard to get this wrong! Bangles are made for summer and here are some of our favs that will spice up your look:
John Hardy Bamboo Bangle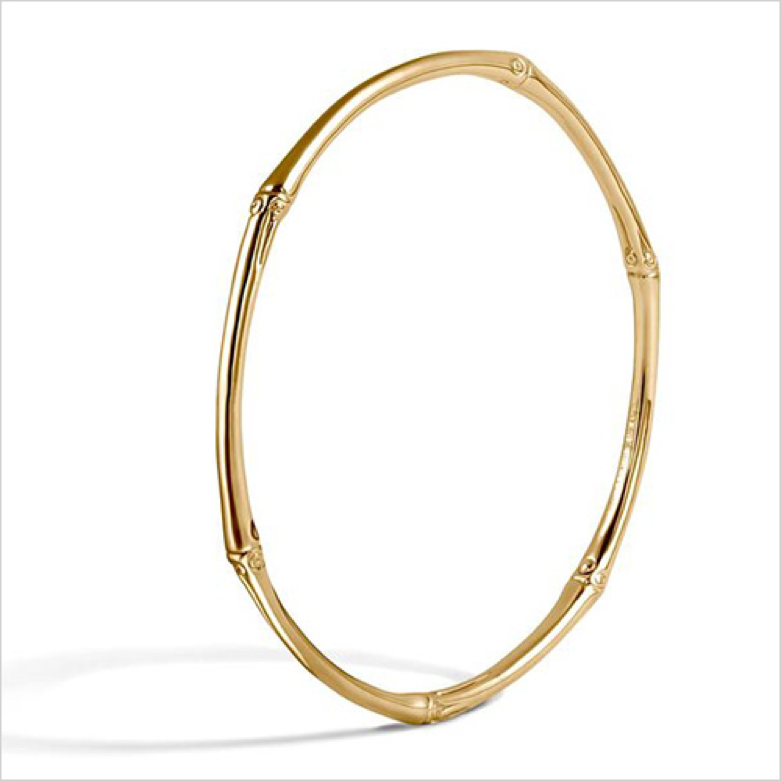 Lagos Beaded Bangle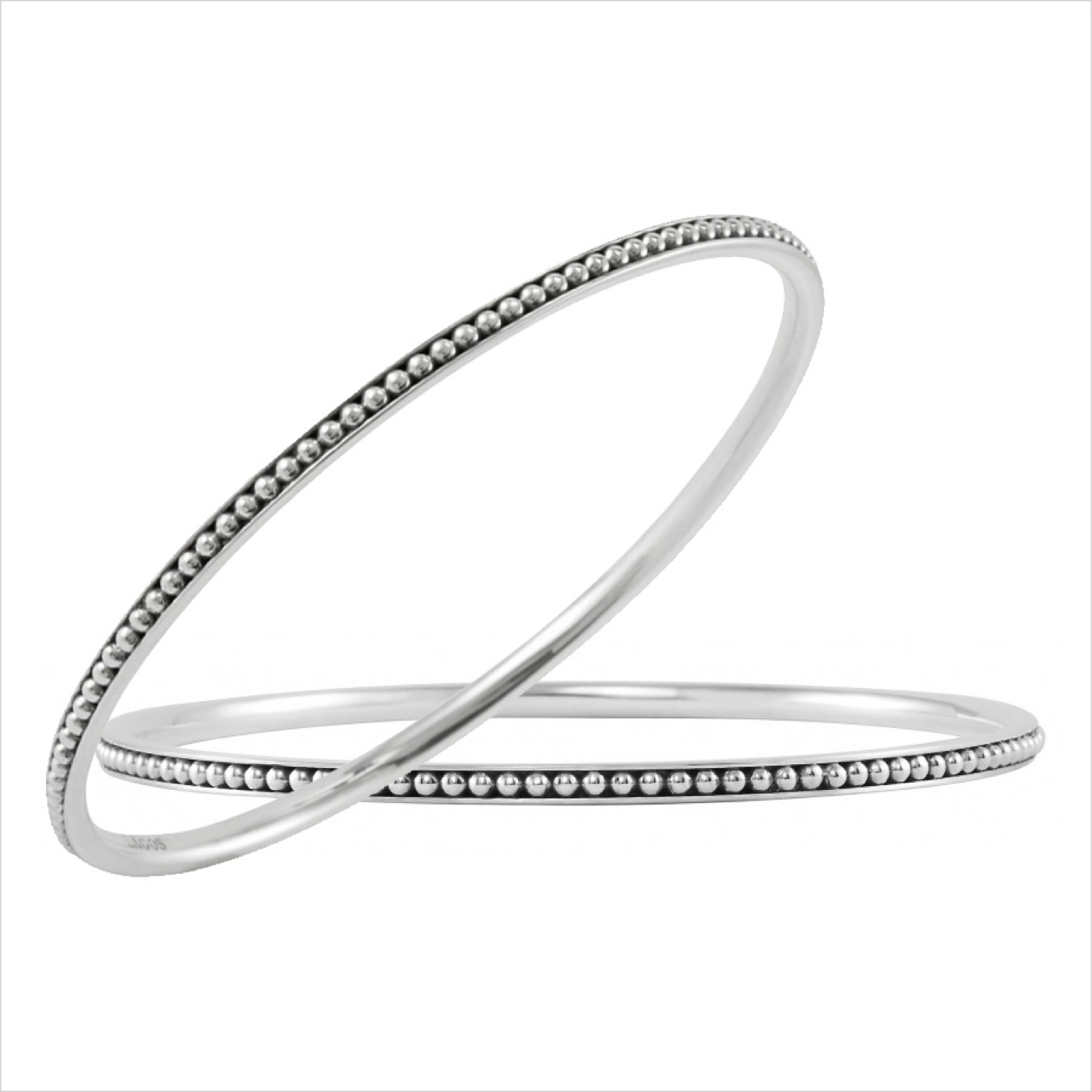 Roberto Coin Gold Pois Moi Luna Medium Width Bangle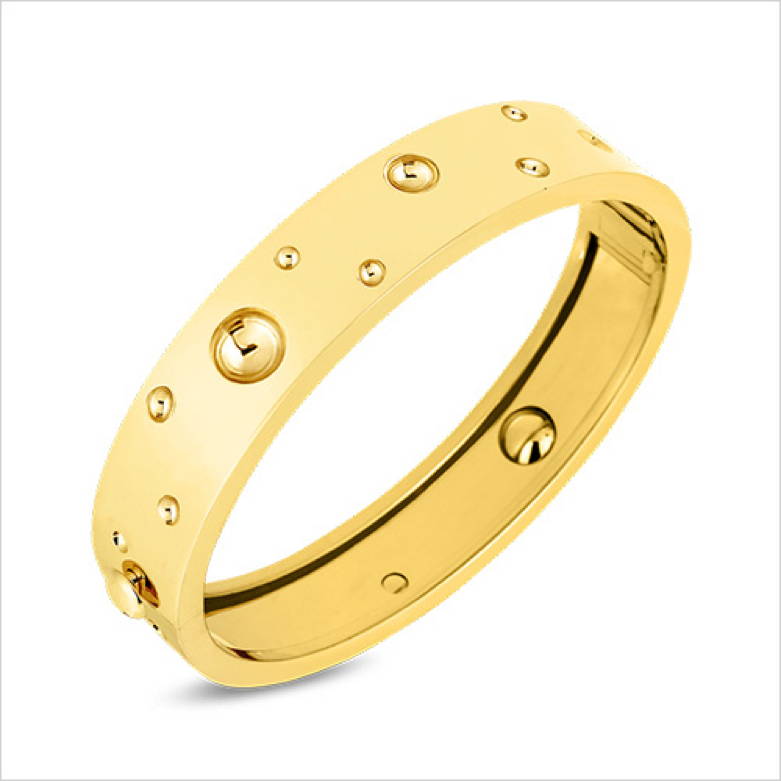 John Hardy Classic Chain Hammered Hinge Bangle