Birthstones Aren't Just for Jewelry: 5 Mother-of-Pearl Watch Dials Made for June
As the only birthstone made by living creatures, pearls certainly give June babies something to brag about over the other months of the year. While we often think of pearls as part of elegant strands in a necklace or as classic, understated stud earrings, they have evolved greatly over time and now find themselves as the next hot trend in women's watches.
Mother-of-pearl dials have hit the watch market in a big way over the past few years. Companies like Rolex, Omega and many more have used them to give their watch a distinct personality - one we find our customers either love or hate, no in-between. Contrary to their name, mother-of-pearl dials are actually made from the iridescent lining you find on the inside of a mollusk's shell that is secreted to protect their homes from parasites and harmful elements. Pearls themselves are actually created when a foreign object breaks the lining barrier as a mollusk's 2nd defense.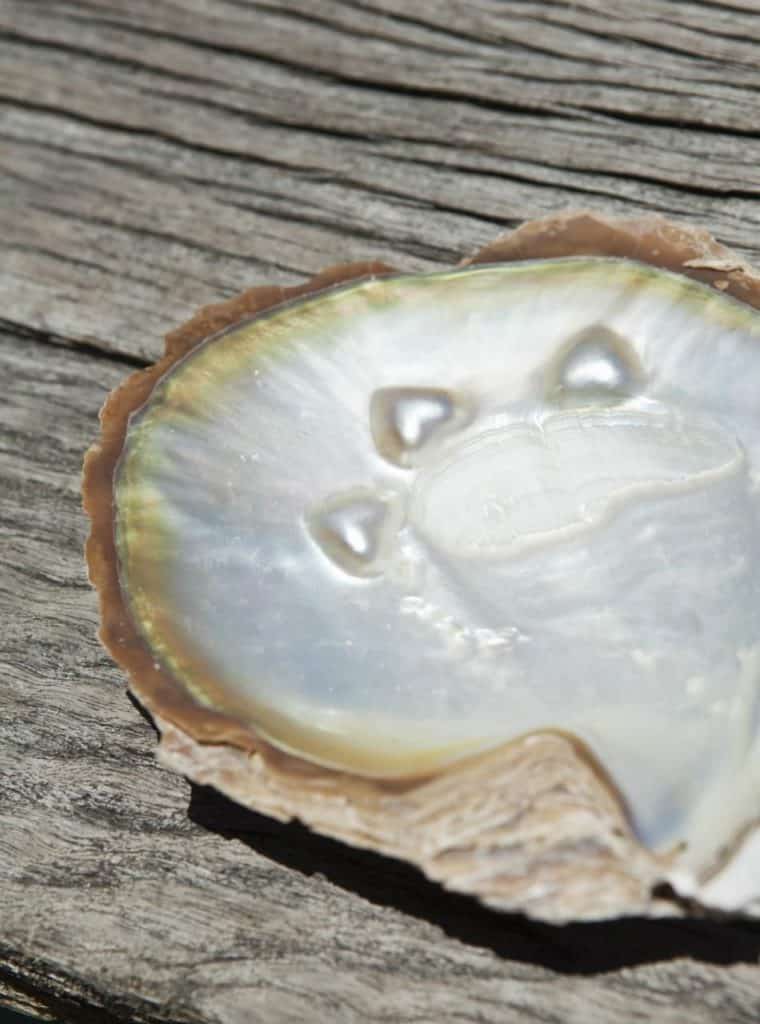 Extracting mother-of-pearl out of a shell is quite complex given its delicate nature but we could have guessed that given the difficulty in just cultivating the shell from the ocean. Known to chip and crack, expert Swiss dial makers have developed techniques for cutting thin, perfectly round banks using high tech machinery. These discs are then polished and coated with a layer of lacquer to enhance their durability. While the result is absolutely stunning, many watchmakers take extreme risks to produce the dial. Dust generated during extraction can be fine and sharp and can cause damage to your windpipe - not the mention the smell is less than desired…
But, for all that hard work, comes a masterpiece worth adorning all the months of June in your life. With that, here are a few of our favorite mother-of-pearl timepieces currently in-store.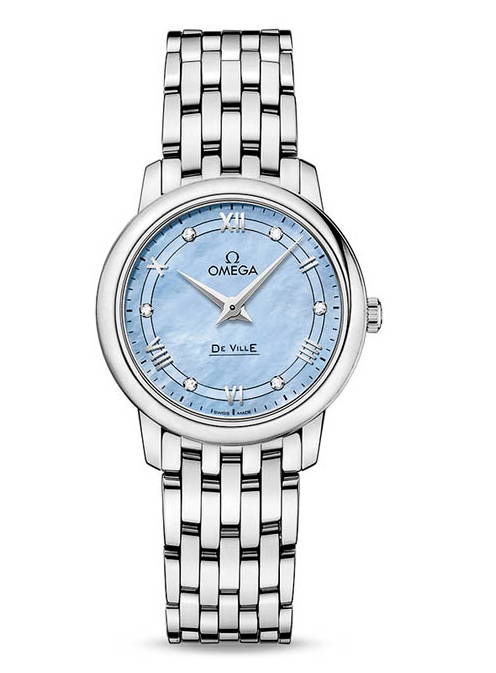 27mm Omega Deville Prestige Timepiece
This timepiece is from Omega's famous DeVille collection that was originally introduced in 1960 and as a part of the Seamaster collection. With its more refined, elegant style, the Deville collection was born out of Omega's need to diversify its offerings. This watch features a stainless steel case and bracelet that serve to highlight the stunning blue mother-of-pearl dial.
30mm Frederique Constant Art Deco Timepiece
Frederique Constant is bringing back a more delicate and elegant model with the Art Déco, which draws inspiration from speakeasy gatherings of the 1940s. A timeless beauty that gracefully adorns the wrist of a women, this watch features a stainless steel oval case and bracelet with a rare black mother-of-pearl dial. It also is available with a leather strap.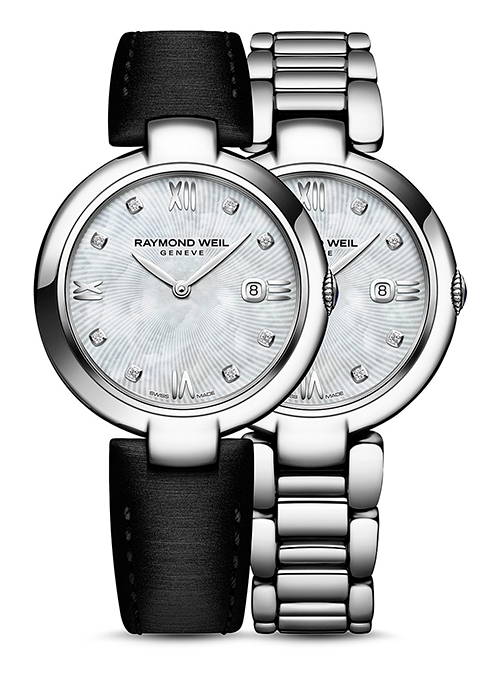 32mm Raymond Weil Shine Timepiece
This watch dial presents a more common mother-of-pearl color but that's where it stops. The Raymond Weil Shine differentiates itself with a beautifully paired stainless steel and diamond case and contrasting leather strap. The sparkle from the bezel is sure to catch the eye of many at your next meeting.
Intrigued as to what this trend looks like in real life?
Visit one of our Richmond or Charlottesville locations to see this wildly popular birthstone in person and don't miss our Watch Event featuring an exclusive preview of Baselworld timepieces from Omega, Breitling, Frederique Constant, Hamilton and more on June 16th at our Short Pump location.