It's your first time buying an engagement ring. You're certainly not planning on ever doing it again. And if you're like most grooms, you're overwhelmed and confused. You're ready to pop the question…but you're not interested in getting a Ph.D. in jewelry just to do it. We've seen wide-eyed (and a little scared) future grooms like you for years, so we've decided it's time to reinvent how it's done.
Introducing the newest (and easiest) engagement ring center in Richmond. At Schwarzschild in Midlothian, you can see more engagement rings in one place than ever before. We've also done something pretty cool: The rings are all out in the open. You don't have to ask permission. Just pick up a ring…or two…or five…and look at them side-by-side. Our only hope is to make this easy for you and your fiancé.
The idea for our new engagement ring center came from you: 72% of new couples say that the whole journey of buying a ring is quite challenging. Are you getting a good deal? How can you tell one diamond from another? What do all those terms mean? That kind of confusion isn't good. So we fixed it. We also threw more than a few other cool features:
• Bring your dog (because we love pets, too)
• Have a beer (we have some good ones in the fridge)
• Shop at your pace (nobody will pressure you)
• Know the price (the price is right there on the ring)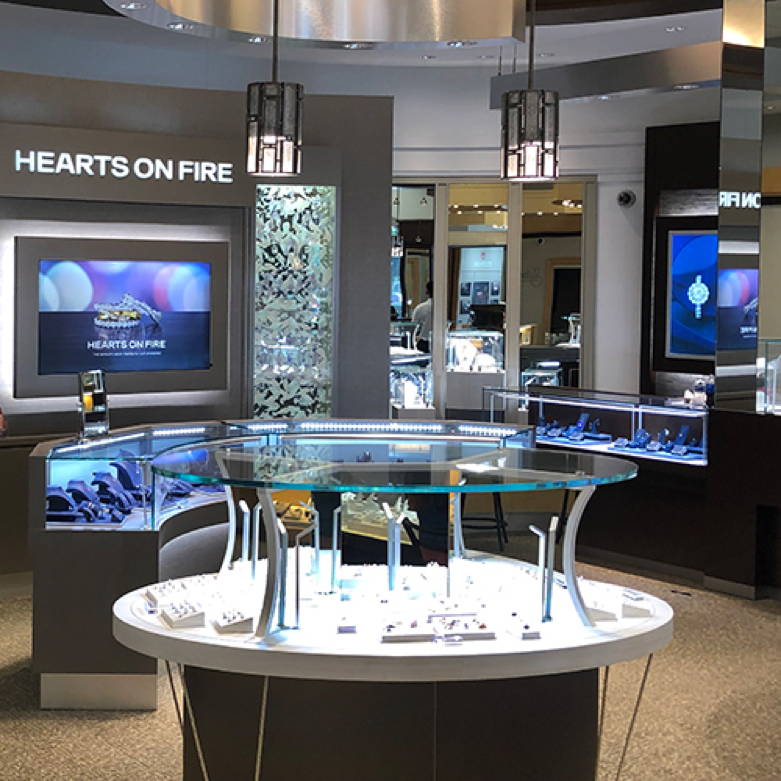 We have collected the biggest selection of engagement rings Richmond has ever seen. You can look at them all in one place at the same time. Because you'll know the price, it's easy to find a fantastic ring that's right in your budget. And when you have questions, we've made sure there are plenty of experts nearby when you need them.
Today, some couples shop for rings together, and we want to make this process as easy as possible for everybody. It's important to see your ring in person and ask questions to someone who will answer you in plain English.
The new Engagement Ring Center is open now at Schwarzschild at Alverser Plaza in Midlothian. Come see how easy buying an engagement ring can be!