Confidence in Your Purchase – The 5th "C"
If you've ever purchased a single diamond in your lifetime, you've heard a jeweler tell you about the 4 Cs. Cut, Color, Clarity, and Carat weight. But there's a 5th C that we think is equally important:
Confidence.
Unless you're a diamond expert yourself, you are left trusting the word of the jeweler about the quality of a diamond. There are many experienced and reputable jewelers out there, and most adhere to exacting standards, but the quality and value of a diamond may not be as obvious to you as, say, clothing or cars.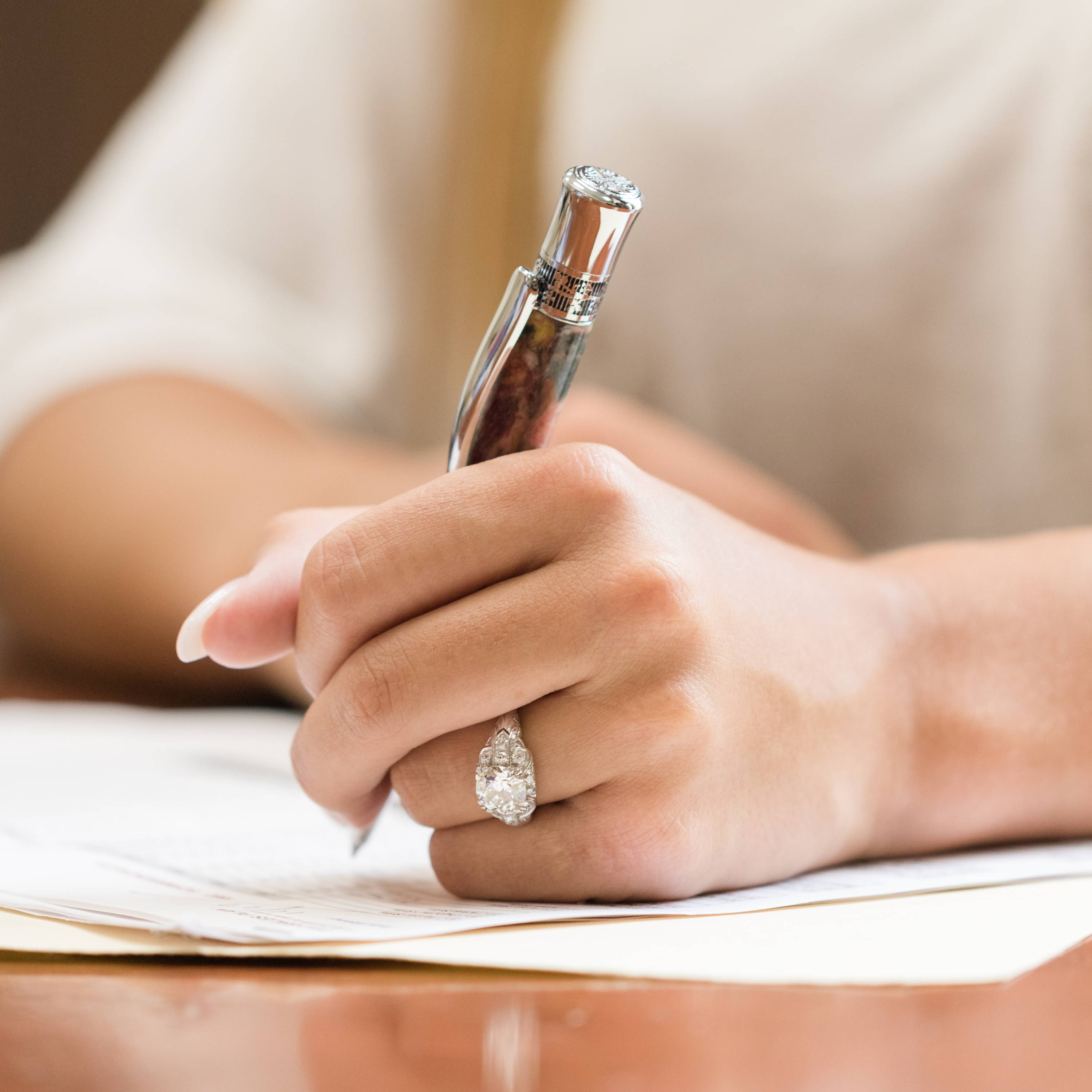 Jewelers spend years learning the physical attributes of diamonds that make up the 4 Cs, but for you a diamond is more than just technical jargon. The purchase you are about to make is for a special occasion. Something you've planned for a long time. There's a whirl-wind of emotions going on, and you need the confidence to know it's going to be right. Your jeweler should be discussing with you about lifestyle, wardrobe choices, and whether the person receiving the diamond is more "flashy" or "classic." What looks great in a store may not be right in the "real world."
At Schwarzschild, we are going to spend just as much time on the 5th C as we do on the first 4. Maybe a little more. We consider the magnitude of the occasion, your story and the story of your relationship together, customization options to make it genuinely one-of-a-kind, and what this diamond is going to mean years down the road. A diamond purchase is one that will be with a couple for life, and then continue to find its way through generations.
Yes, we will make absolutely sure that it meets high standards and scrupulous examination by our jewelers and independent experts. But will we also spend extra time making sure that you are confident that this diamond is the right diamond.
You can see this all in action this November at our Holiday Diamond Events. Our staff will show you options, answer your questions, and never sell you anything until you are confident you've made the right choice.