Just because the calendar says "autumn" doesn't mean you have to let go of the flowers of summer. You can hold onto many of the bright floral designs you love across seasons. Many flower-inspired pieces are versatile enough to work no matter the time of year.
As the days get shorter, and the weather gets a bit gloomier, it's great to still have a small taste of summer to brighten your day. You'll be able to take along playful and sunshine-inspired looks that will add color and glitz. We have picked out some luxury jewelry pieces for you that are inspired by the beauty of nature. You'll be able to add a little floral to your fingers and wrists, and let your style bloom!
Marco Bicego: Lunaria Petali Collection
These rings showcase Petali's simple yet organic shapes. They're inspired by the delicate shape of Lunaria and feature bouquets of elegant Petali flowers.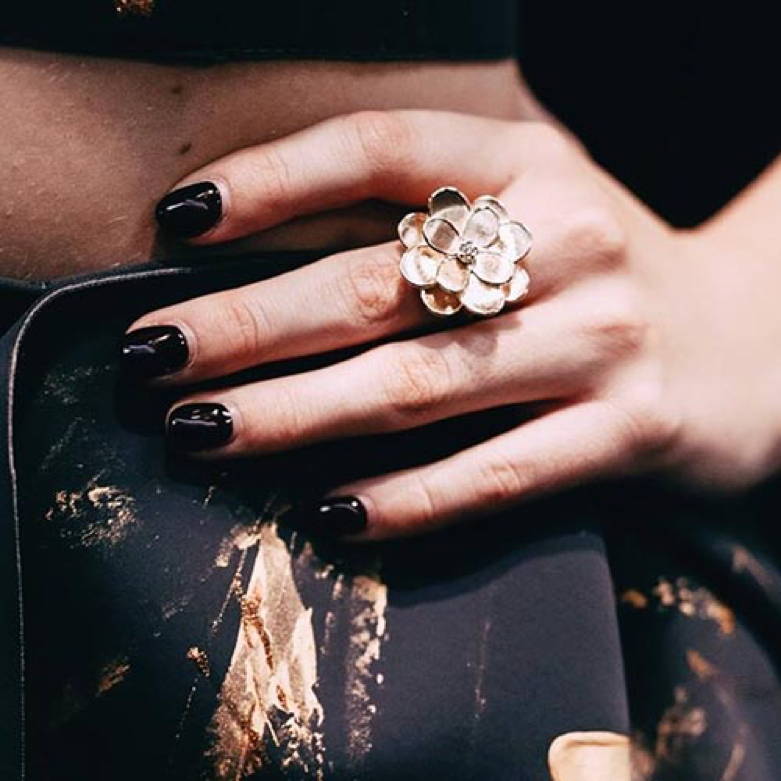 Suna Bros: Ice Flower Earrings
The chill of winter can't hold back the beauty of these ice flower earrings. The combination of platinum and aquamarine will bring an elegant floral look to holiday parties.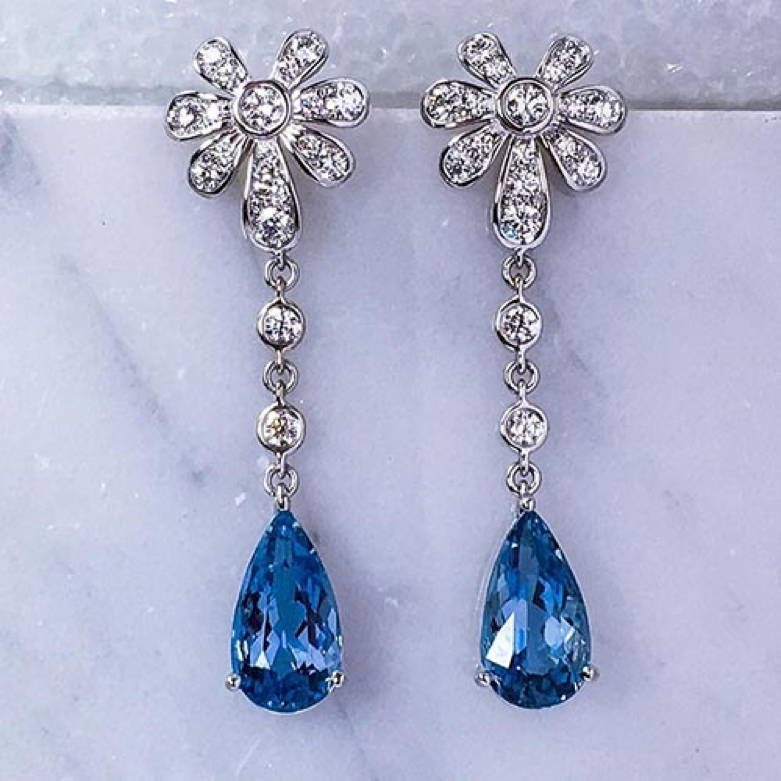 Roberto Coin: Bangle with Diamonds and Sapphire Flowers
This bangle from Roberto Coin is made from 18-karat gold and covered in sapphires with diamonds in a flower pattern. Total carat weight is approximately 1.15c.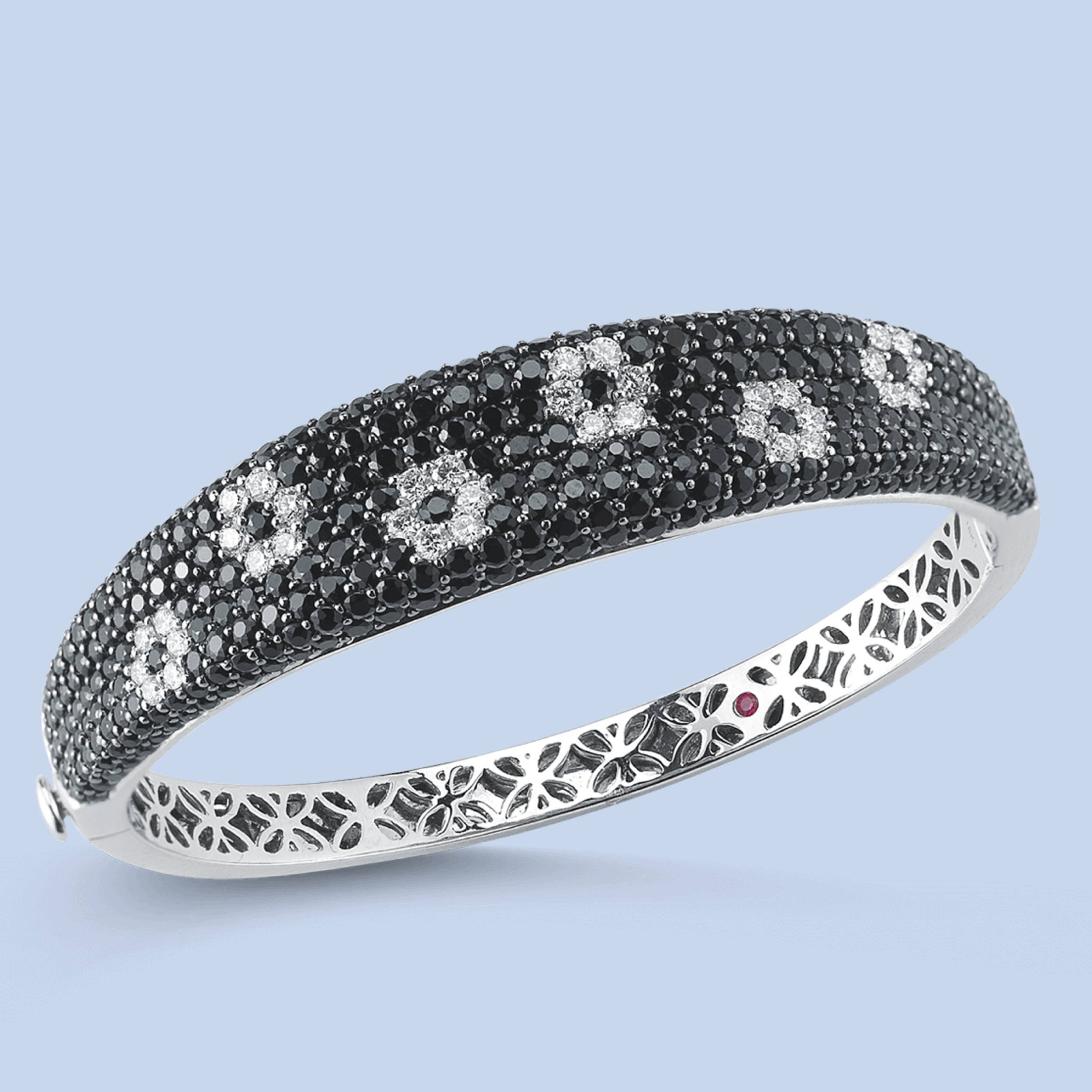 Hearts on Fire: Aurora Cluster Pendant
You'll love how this cluster of perfectly cut diamonds in a petal-shaped silhouette creates the illusion of one big diamond. Within the petal shape, you'll find a halo of smaller diamonds that exemplifies the effect. This pendant is perfect when dressing up, or dressing down.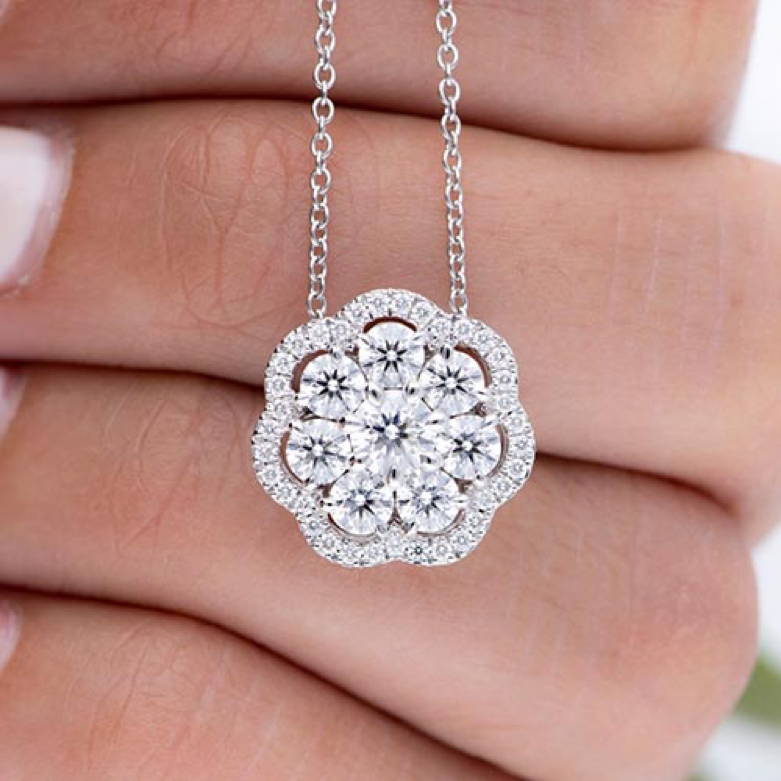 You can bring a little flower power into fall with these luxury jewelry selections!