Made for Sweater Weather: Our Top Pieces and Trends for Fall
Is there anything better than a soft scarf and a warm latte as the days get cooler? Sure! Pairing your favorite fall wardrobe with some fantastic jewelry! Let's start with cocktail rings.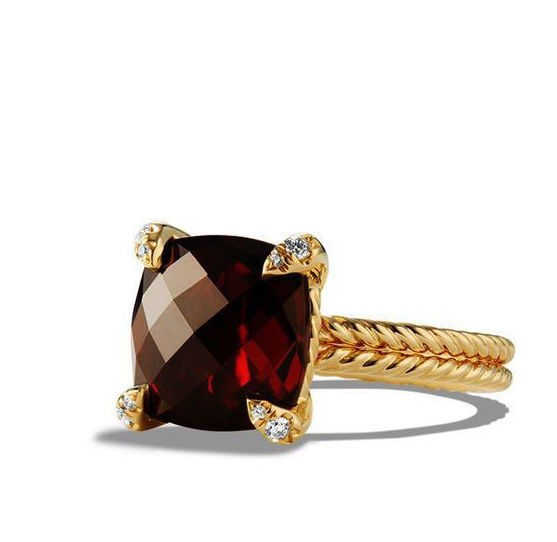 Garnet and Diamond Cocktail Ring
Cocktail Rings
We love cocktail rings in the fall. A chunky ring is the ideal complement to a chunky sweater! What's so great about cocktail rings is that they are a fun and affordable way to express yourself. As the name suggests, cocktail rings are generally worn to social events and always make a statement. They work with everything from causal wear to a black-tie affair. This season, more and more women are wearing multiple cocktail rings on both hands. Available in many complimentary fall colors, cocktail rings never go out of style.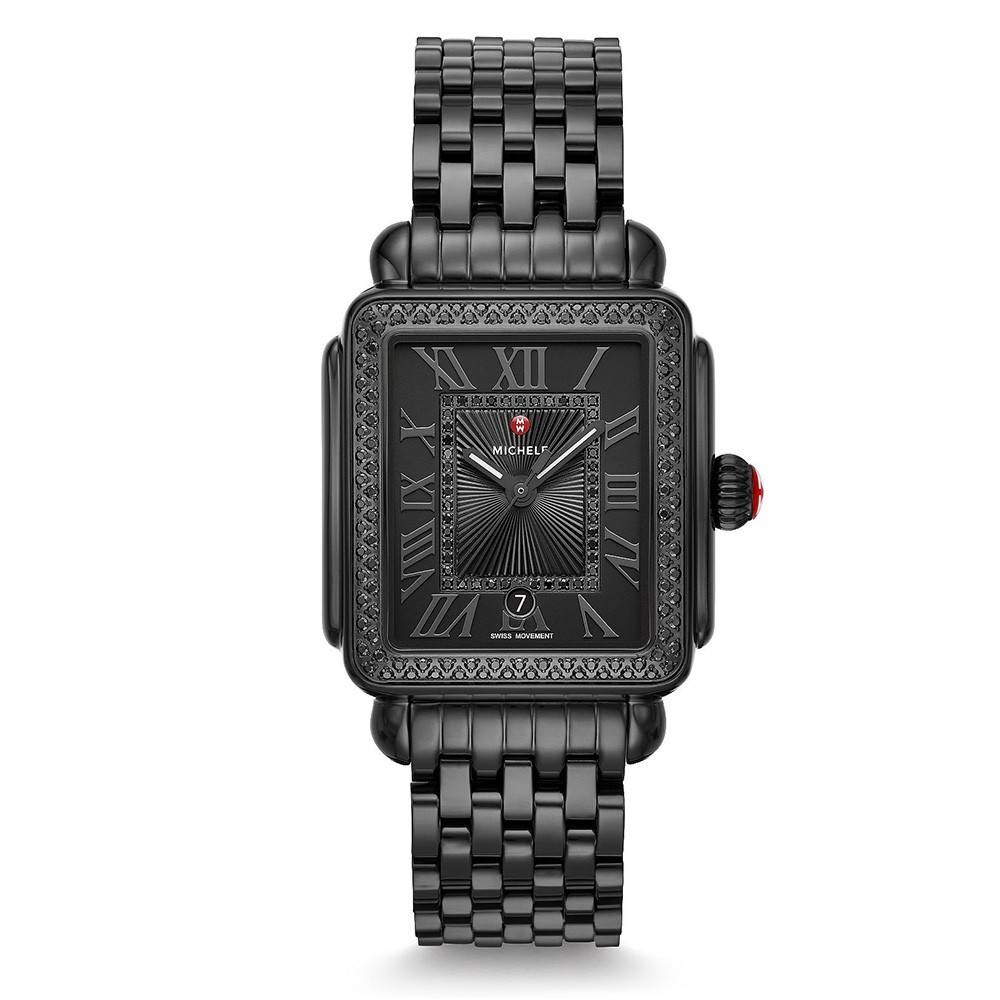 MICHELE Deco Madison Noir Watch
Ladies Watches from MICHELE Deco Collection
The MICHELE Deco Madison Dior watch is really making an edgy and elegant impact this fall. The black on black look gives a very sleek look and can be worn as part of a bracelet stack or alone. If black isn't your style, you can find this great watch in silver, yellow-gold, and two-tone options. The classic look of the roman numerals is matched with handset diamonds on the bezel. You can even swap out the strap for a great variety of fall looks.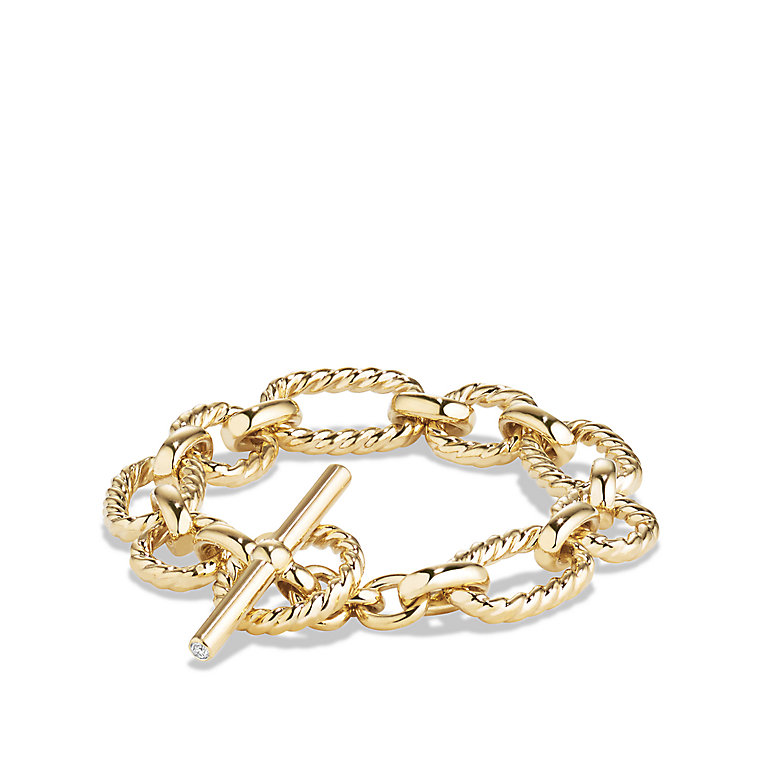 Chain Link Bracelet
Chains
A fall trend you're likely to see is in chunkier chains designed to make a statement. Chains can stand alone, or you can layer them with other favorite pieces in your collection. They are good when you want to add a bit of dimension to an outfit, without feeling like you are going over the top. Whether it's a bracelet or a necklace, you can find great chunky chains in gold or sliver to compliment any look.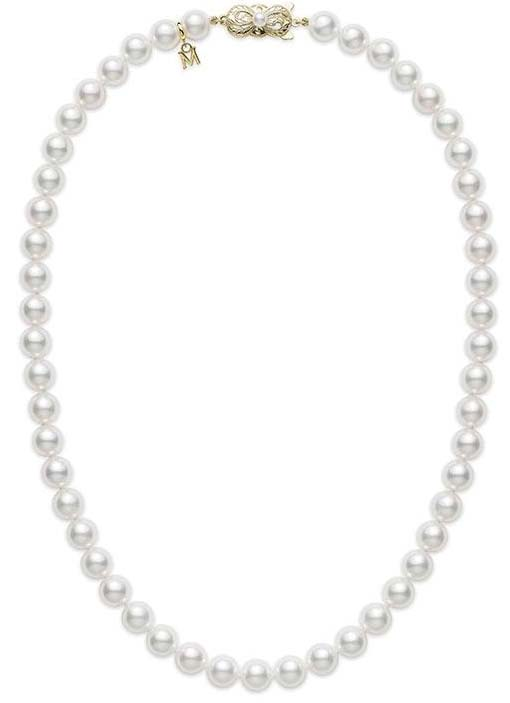 Mikimoto Pearl Necklace
Pearls
There's something about the timeless look of pearls that can complement your fall style this year. You'll see pearls make a major comeback this year, as women are wearing them in necklaces, rings, earrings, or bracelets. They look great with any outfit and you can't go wrong with the classic look of a pearl necklace with a cardigan. Putting on a big, comfy sweater? Pair that with a pair of pearl stud earrings. Looks great with just about anything!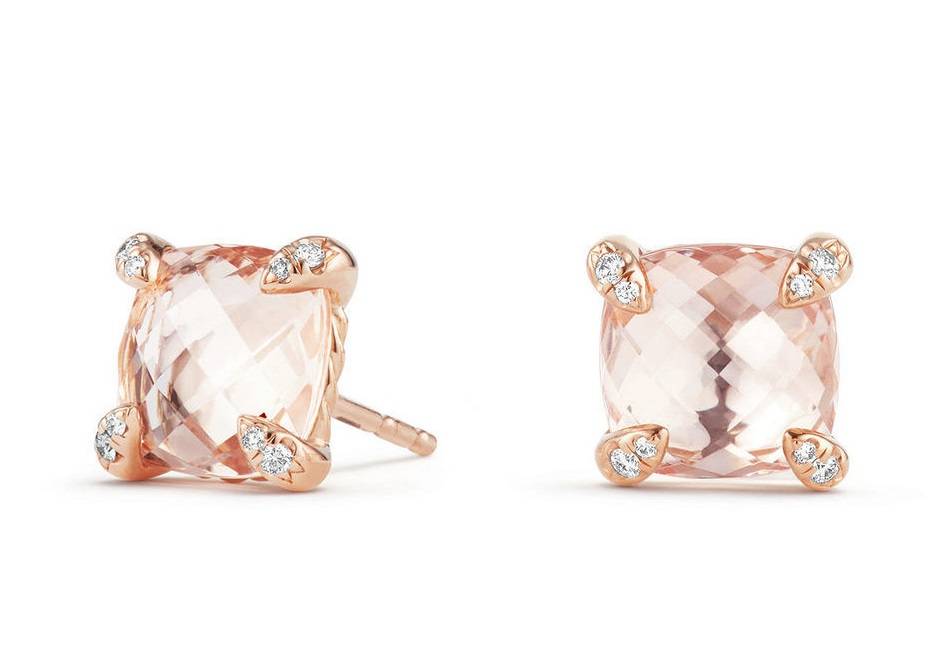 Morganite and Diamond Earrings
Colored Gemstones
What better way to match your jewelry with your outfit than with a rainbow of choices of colored gemstones. The fashion impact Kate Middleton's sapphire engagement ring seems to have set off a major trend in jewelry. Colored gemstones are found on earrings, necklaces, bracelets and rings. Popular colored gems in the fall are citrine, amethyst, garnet, morganite and sapphire. Neutral tone sweaters paired with a colored gem will really make your outfit pop!