Make Your Mark: Custom Monogram Rings
Nothing says "Thank You, Mom!" quite like a gift that actually spells it out. For Mother's Day, take a leap and create a piece of jewelry that's made from scratch just for her. While we do a lot of custom work at Schwarzschild Jewelers, these rings and pendants might just be our favorite creations…
Robbie, our expert jeweler at Short Pump Town Center, designs custom monogram rings and pendants with a few simple sketches, then a few hand cuts (so no two are alike), and polished them to perfection - without machines or computers.
Not every jeweler has the combination of skills that Robbie possesses, in fact, he didn't plan on being a jeweler at all! Robbie attended Virginia Commonwealth University and intended on pursuing a career as an illustrator. After his first metals class, he decided to pursue a Bachelors of Fine Arts in Jewelry and Metals instead. Right out of school, he got a job as a polisher with a manager who took the time to mentor Robbie on how to repair jewelry.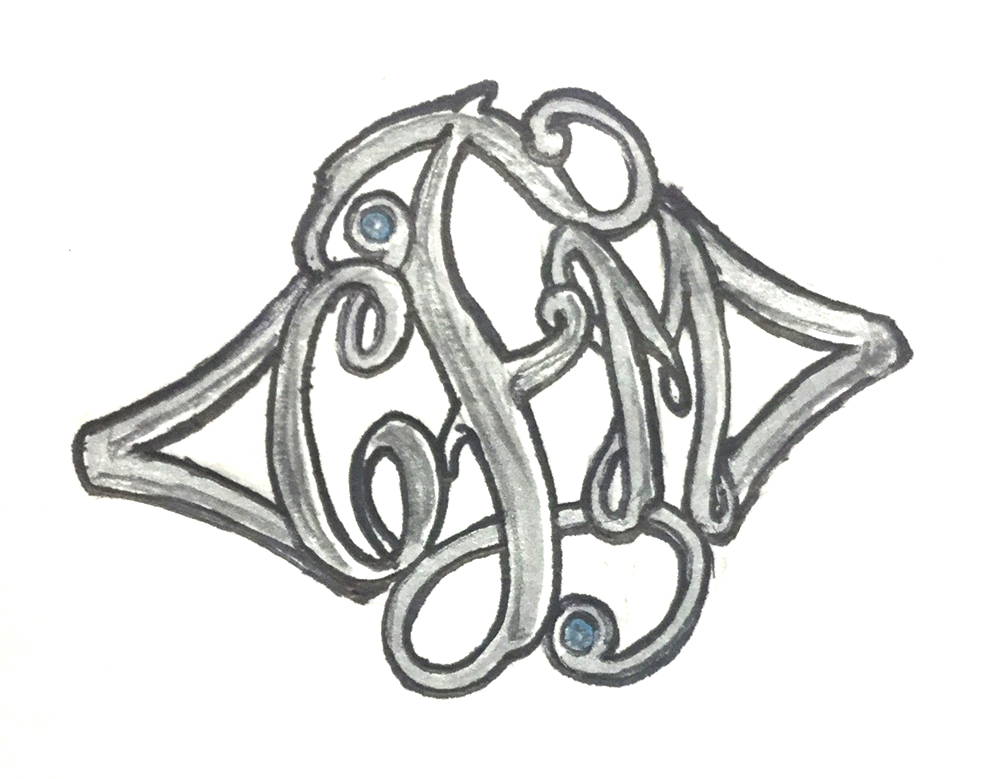 After about a year and with his knowledge of custom design, wax carving, and casting, his mentor allow him to work "at the bench" as a full time jeweler. Towards the end of his time with that company, Robbie learned the art of hand engraving - which he has been doing for over 7 years now. One thing we love about working with Robbie is that he is always up for a challenge and when he presented the idea of custom monogram rings and pendants, we were excited to tell our customers all about them.
These rings and pendants are available in two sizes, with your choice of 14k yellow gold, white gold and sterling silver. The larger size measures 25.4mm in diameter while the smaller size measures 16mm. You can choose to have yours finished with high polish or a antique brushed finish.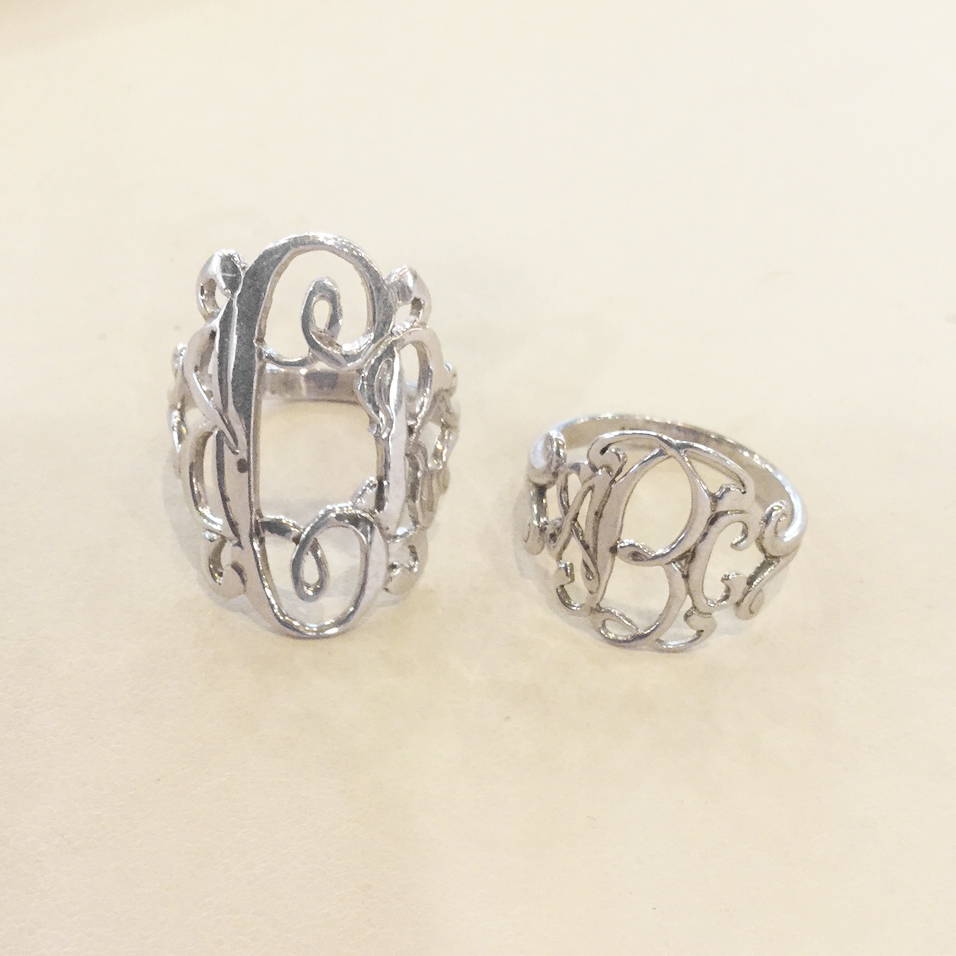 You can also further customize your piece by selecting the chain (if you purchase a pendant) or having it engraved with a special message like "For Mom" or "Happy Mother's Day 2018".
Pendants start at $230 while rings start at $290. To have mom's piece ready for her big day, be sure to visit our Short Pump location before April 27th to see samples and place your order. Remember, a personalized Mother's Day gift is something she will cherish for years to come! Especially one that nobody else has…