Men's Wedding Bands He'll Love
For generations, men's wedding bands have been about as simple as simple can be. As the name implies, it's just a band. But in recent decades, men have been showing more of their personality by choosing new and unique designs. Even if he's more conservative or prefers a classic look, there are many more options today than ever before.
For most men, the wedding band is the one piece of jewelry that will never change. It's the one that will always be there, and it deserves just as much attention as the bride's wedding ring.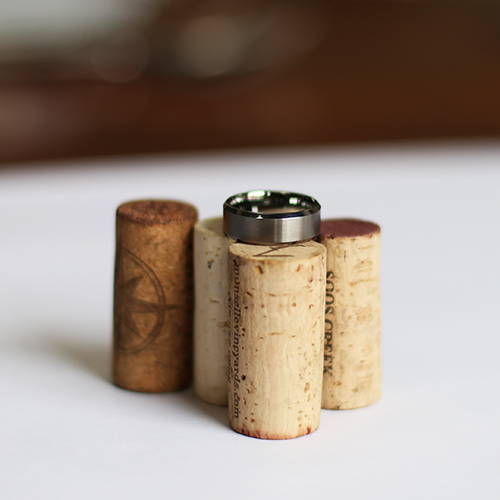 Artsy guys might like a two-toned band. More fashionable fellas like to see a diamond or two. Sporty gentlemen like streamlined silicone rings, while others make a bold statement with black metals like tungsten carbide, zirconium, or titanium.
Here are a few metal options and their pros and cons to consider:
Platinum
Platinum is one of the rarest and strongest metals in the world. It's a material that will not fade and rarely shows any sign of wear. But the rarity and strength do come at a cost. It's also one of the most expensive metals available.
Tungsten
Like platinum, tungsten is very strong and resist scratches. Men who work with their hands are often drawn to tungsten because it never tarnishes. This metal can be white, grey, and black and looks fantastic with creative inlays like wood or opal. The toughness of tungsten makes it perfect for imprints, and laser engravings.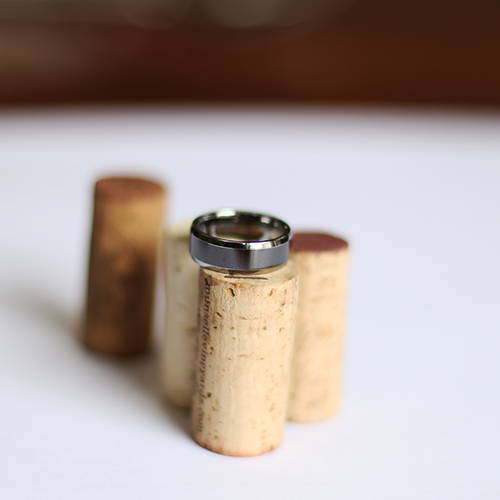 Titanium
Titanium has become very popular recently because it's amazingly strong while being surprisingly light. Titanium has a silver-white metallic color that looks sophisticated and chic. There are also titanium options that are in a dramatic black color many men love. Design options are nearly endless, and titanium rings will definitely start a conversation.
Other Metals
Sterling silver, gold in yellow, white, or rose, and black rhodium plating are classic options, too. You can also mix metals like yellow gold with titanium or palladium with gold.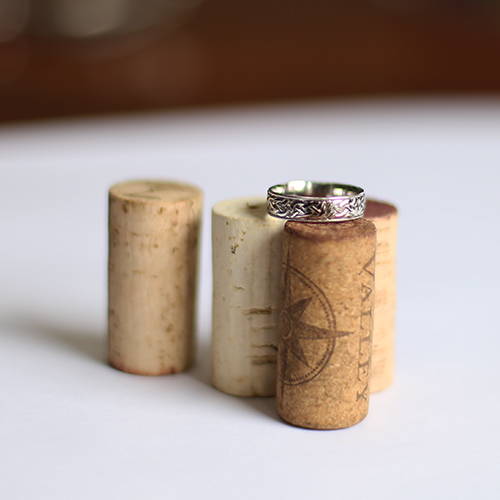 There are nearly limitless options when it comes to wedding bands for men. New styles that are carved, brushed, and braided give the groom the ability to show his personality with one great piece of jewelry. The exciting news for grooms is that you don't have to be stuck with just a basic band any longer. Old rules are out the window, and the bride and groom no longer have to try to match their bands. Today, it's all about your personality and the statement you want to make with your jewelry.