The Best Way to Personalize Your Wedding Rings
The French have an expression: Joie Sans Fin. A simple phrase meaning "love without end." The tiniest expressions, often three little words, can say the most. Engraving these sentiments on a ring takes romance to a new level.
It's a tradition that dates medieval times. A simple poem or phrase added to a ring adds a layer or personalization. With today's technology, engraving can be more precise, even down to placing a hidden message on the diamond itself.
The first step is to decide what you'd like inscribed. Some may choose an important date or a meaningful phrase, while others will slip an inside "joke" that's only known by two. Give it some thought because, like a tattoo, the inscription will be there for life.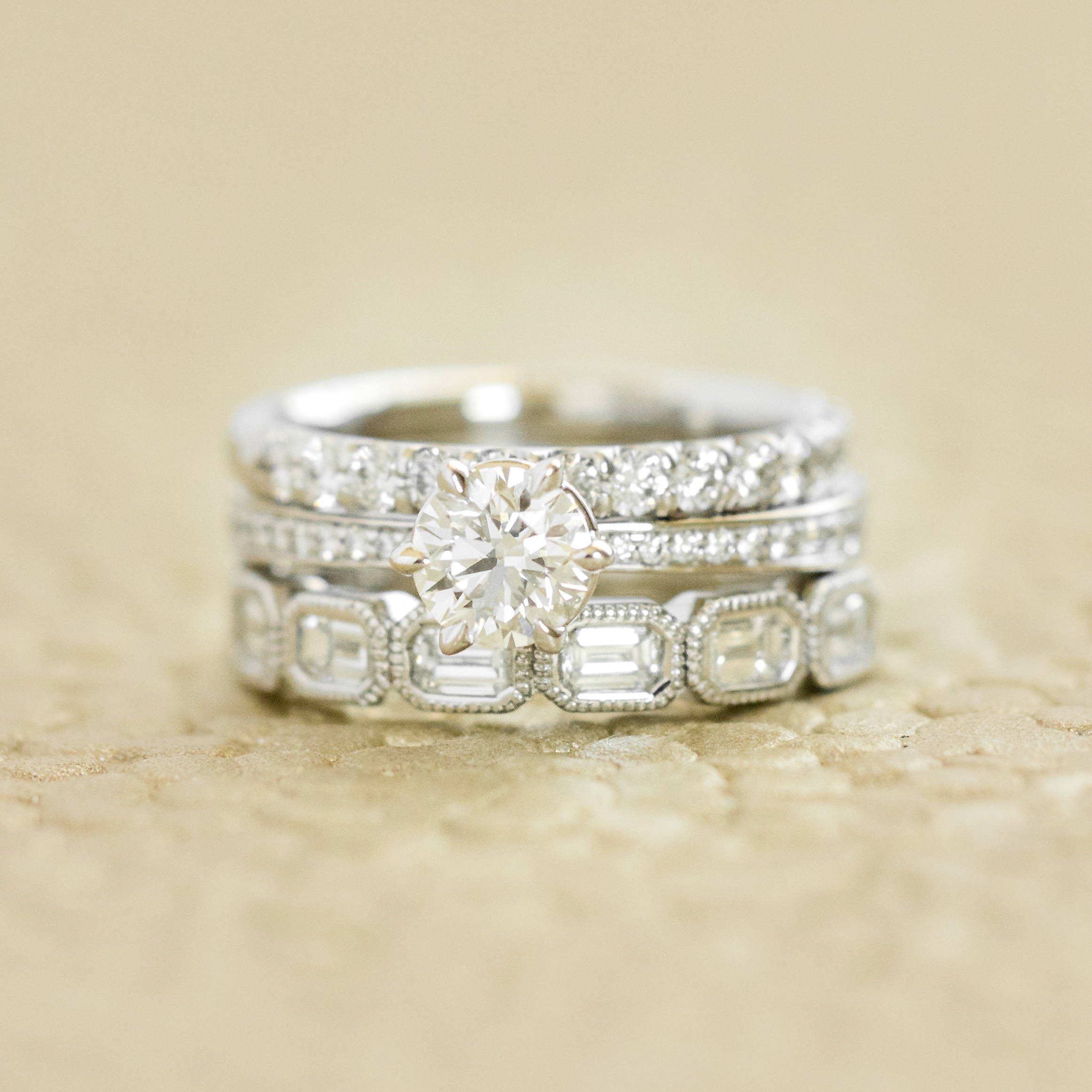 Once you have decided on the perfect words, speak with anyone at our stores. They will help you decide what is possible and where the inscription can go. Everything will be spelled out for your approval before any work is done. While they're doing the inscription, they will inspect the ring to ensure the stones are secure, then clean and polish it to perfection. The whole project can often be done in 2 to 5 days.
The latest engraving location is right on the diamond itself. We work with our connections through the Gemological Institute of America and top brands to laser-inscribe a microscopic message or graphic on the stone. This cannot be seen by the naked eye, and makes no visible change to the diamond. But, when you look at it with a magnifying glass a secret romantic message appears. It also serves as a foolproof way to identify the stone if it is ever lost or stolen.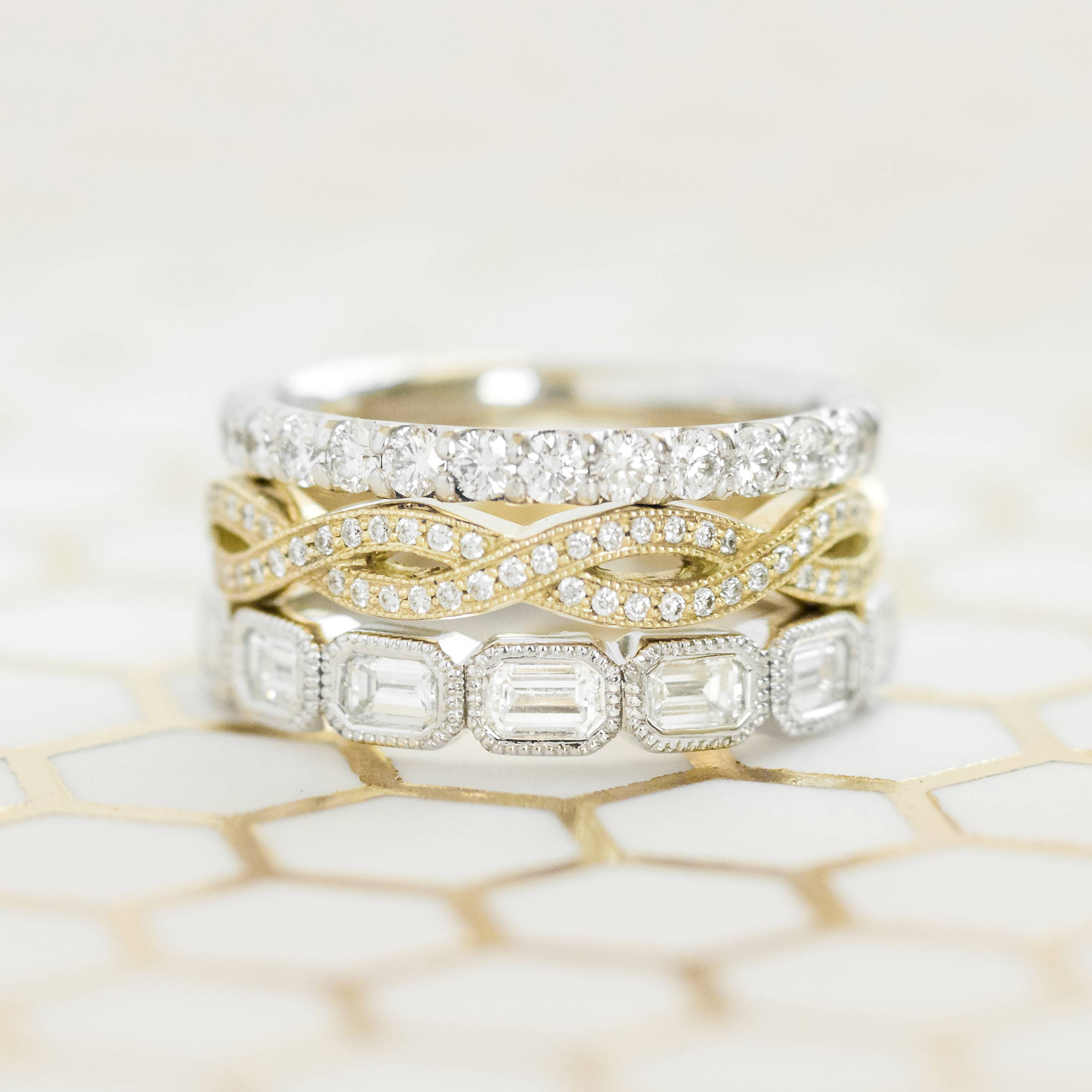 The cost of engraving depends on variables such as length of the inscription, font used, and whether done by hand or machine. Machine engraving is often less expensive, while hand engraving, like a fingerprint, will always be one-of-a-kind. While visiting one of our stores, our experts will be happy to give you a quote.
Some of the most popular phrases we are asked to engrave include:
"I love you"
"I love you" with "I love you more" on matching wedding bands
"Always"
"C&D Forever" using each other's initials
"All My Love"
"Put This Back On," which always gets a laugh
"To My Wife/Husband"
"I'm Always with You"
"To Have and to Hold"
Nicknames for Each Other
"Amore Mio" ("My love" in Italian)
"Joie Sans Fin" (French for "Joy Without End)
Whatever you choose, it will be as permanent as your love for each other. Stop in to any one of our Richmond or Charlottesville locations and our expert staff will help you make your rings one-of-a-kind.