The Difference Between Antique, Vintage, and Estate Jewelry
Three words that sound somewhat similar actually have specific meanings in the jewelry industry. They all mean "used," but they don't always mean "old." If you're shopping in a jewelry store and buy a piece from the "estate case" or they mention that it's antique what did you get? Let's crack the code.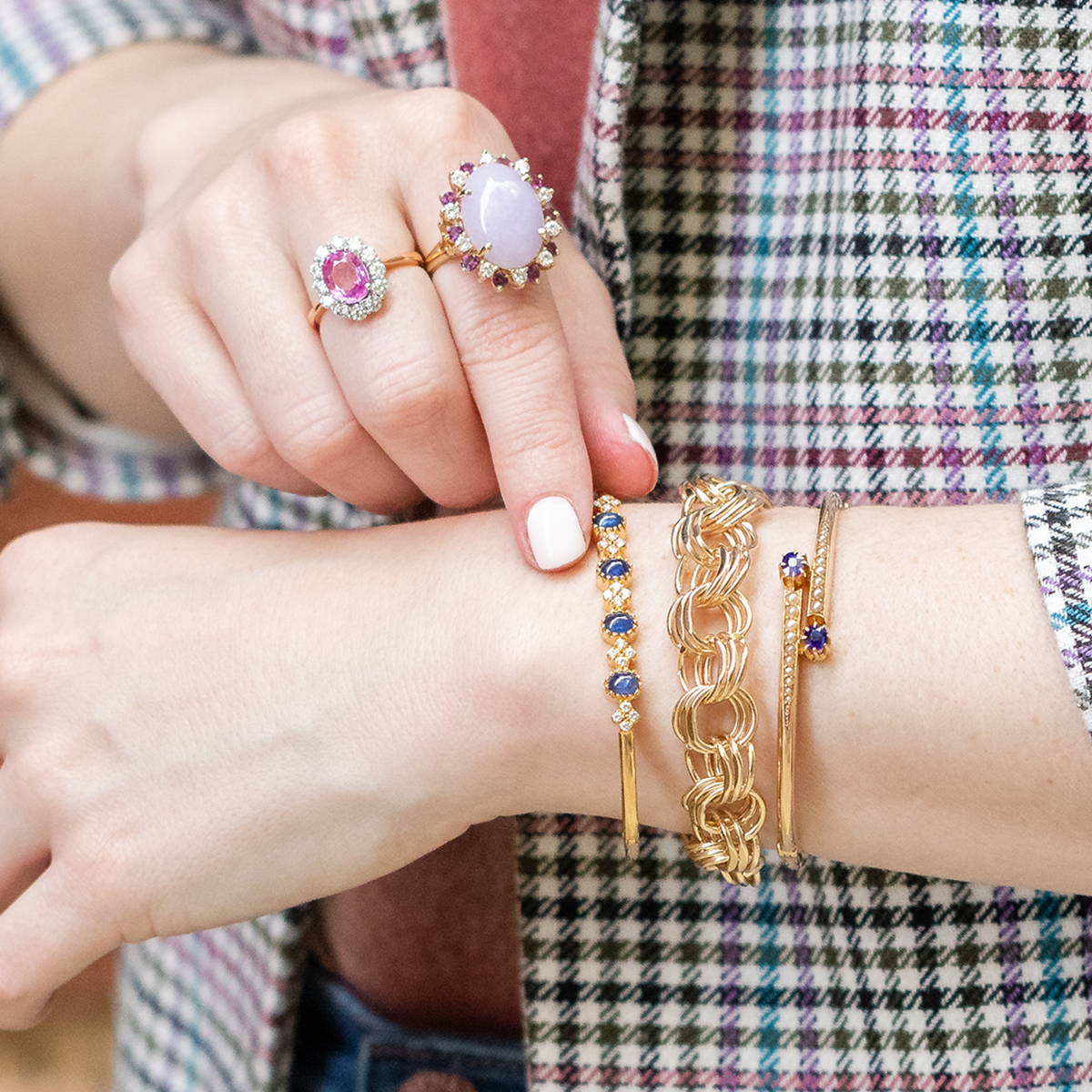 Once a piece of jewelry is over 100 years old, it gets to be called "antique." It could date back to the Georgian Era in the 1700s, or the Art Deco era in the early 1900s. As long as it's 100 years old or more, it is called "antique." When shopping for antique jewelry, you'll often see them categorized by a time period. The Georgian Era, for example, is quite rare and encompasses 1714 to 1837. The Victorian years begin in 1837 and reach to 1901 and are often broken up into "Early Victorian Romantic," "Middle Victorian Grand," and "Late Victorian." After the beginning of the industrial revolution, jewelry styles splintered off into Art Nouveau and Art Deco and saw the rise of the Edwardian Era.
If the jewelry is younger than 100 years old (but not newer than 50 years) it falls under the category "vintage." Some sellers disagree on when vintage begins, but mostly once a piece gets around 40 to 50 years old, it can be called vintage. This will include glamorous pieces from Hollywood's hay-day that are big and bold, simpler items that showed up around WWII, and post-modern jewelry styles with pearls that began to appear when Jaqueline Kennedy came on the scene.
Estate jewelry is often believed to be something old and rare, but the definition is quite simple: Estate jewelry is simply any jewelry that was previously owned. While likely that estate jewelry will tend to be older, that might not necessarily be that case. An item that's only 8 years but had a prior owner would still be considered estate jewelry.
Understanding the Popularity
Much of our focus goes to the newest things. We anxiously wait for annual fashion shows to see what fascinating designs we'll wear next year and scroll through pictures on Instagram or the latest trends. But then there are times when we're looking for something that stands apart. Something that is so special, it defies time. People are often attracted to antique and vintage jewelry because it doesn't look like everything else. Not only does it have charm, but it often comes with a story of the era. The elegance of the Victorian Era, the glitz of the 1920s, or the steadfast strength found in wartime. Estate jewelry can have the feel of discovering something on a treasure hunt. Vintage jewelry breathes life into times gone by. And antique jewelry reaches back to eras of romance and elegance.
You'll find a little bit of all that when you visit our stores. Plenty of items if you want something new and fresh, as well as many pieces from a bygone time.