The Smartwatch that Should be on Your Wishlist
Count your steps. Listen to music. Get messages. Take a picture. All that, and it tells the time, too! MICHELE has taken all the intelligence of a smartwatch, and wrapped it in their classic, sleek design.
When you get asked what you want for the holidays, put this one high on the list. The MICHELE Hybrid Smartwatch comes in different color options: two tone white and navy, navy and gold, all black, and rose gold tone with grey. Ask if you can open this one early, because the interchangeable straps will match perfectly with your holiday wardrobe!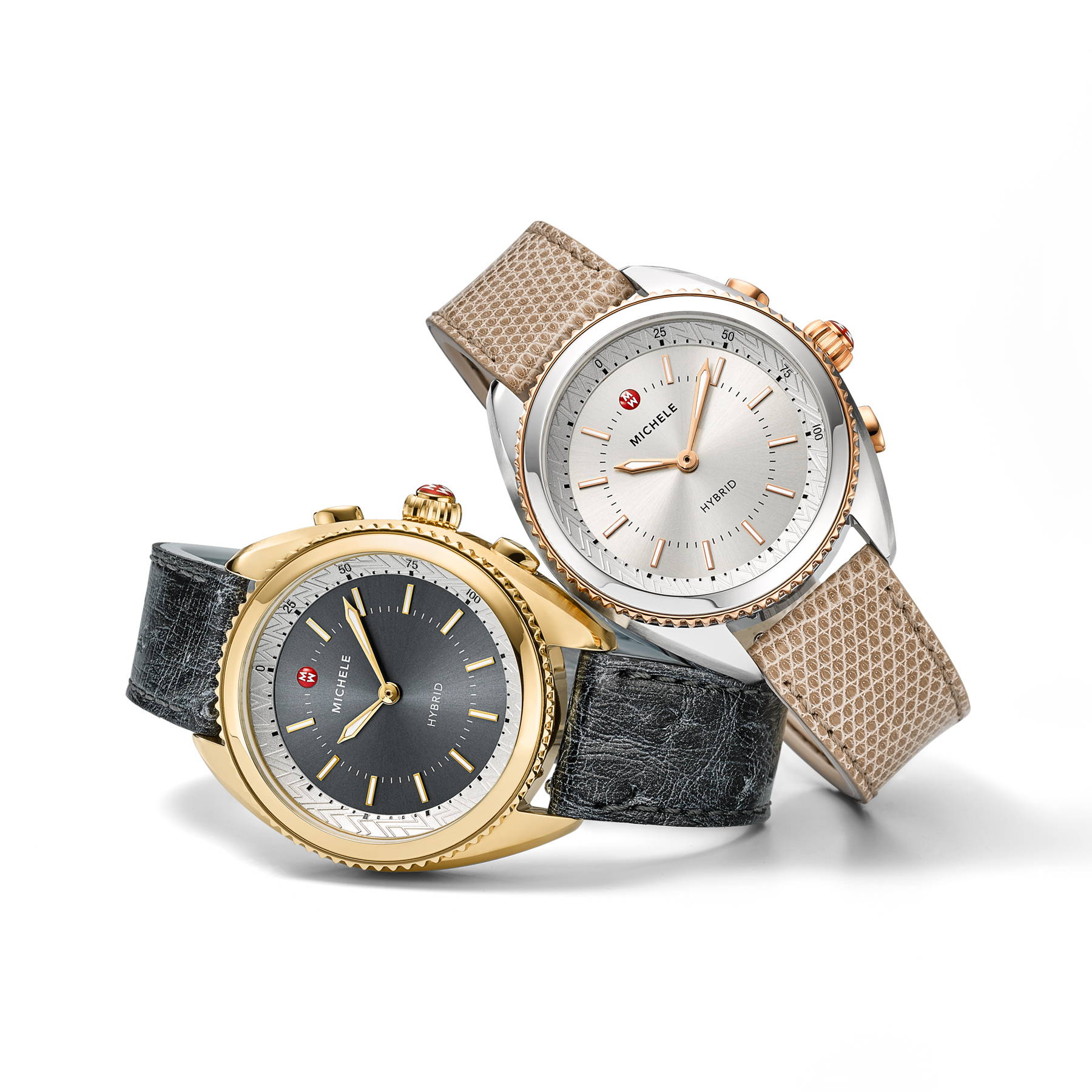 MICHELE really thought this one through. It's comfortable, easy to operate, and looks great. The case is 38mm with large bezels. The alligator strap hugs your wrist without feeling stiff, and they've wisely added a silicone lining for an extra layer of comfort. You're not stuck with that strap, though. It can be interchanged with any 18mm strap.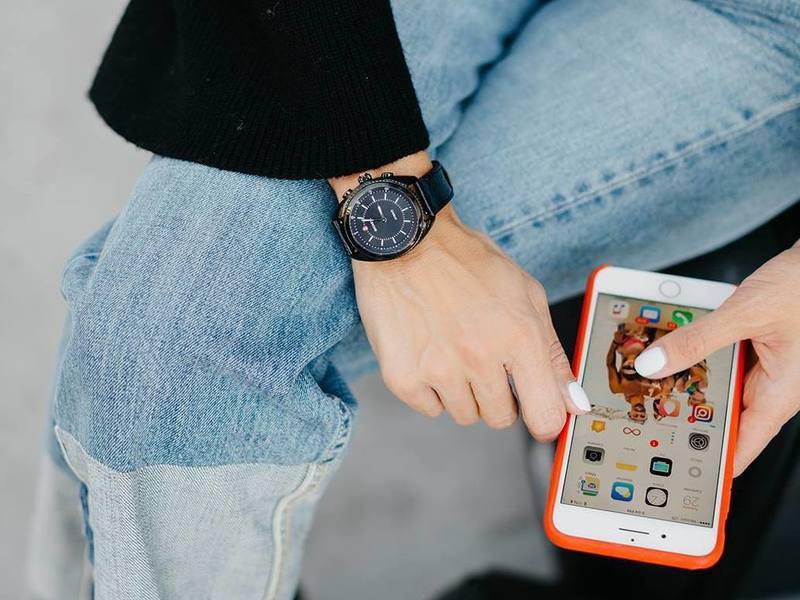 You get all the technology of a smartwatch, with the classic look you'd expect from MICHELE. It has a traditional watch face, with buttons on the side that are used to control the smart functions. And those smart functions are where this smartwatch really comes alive.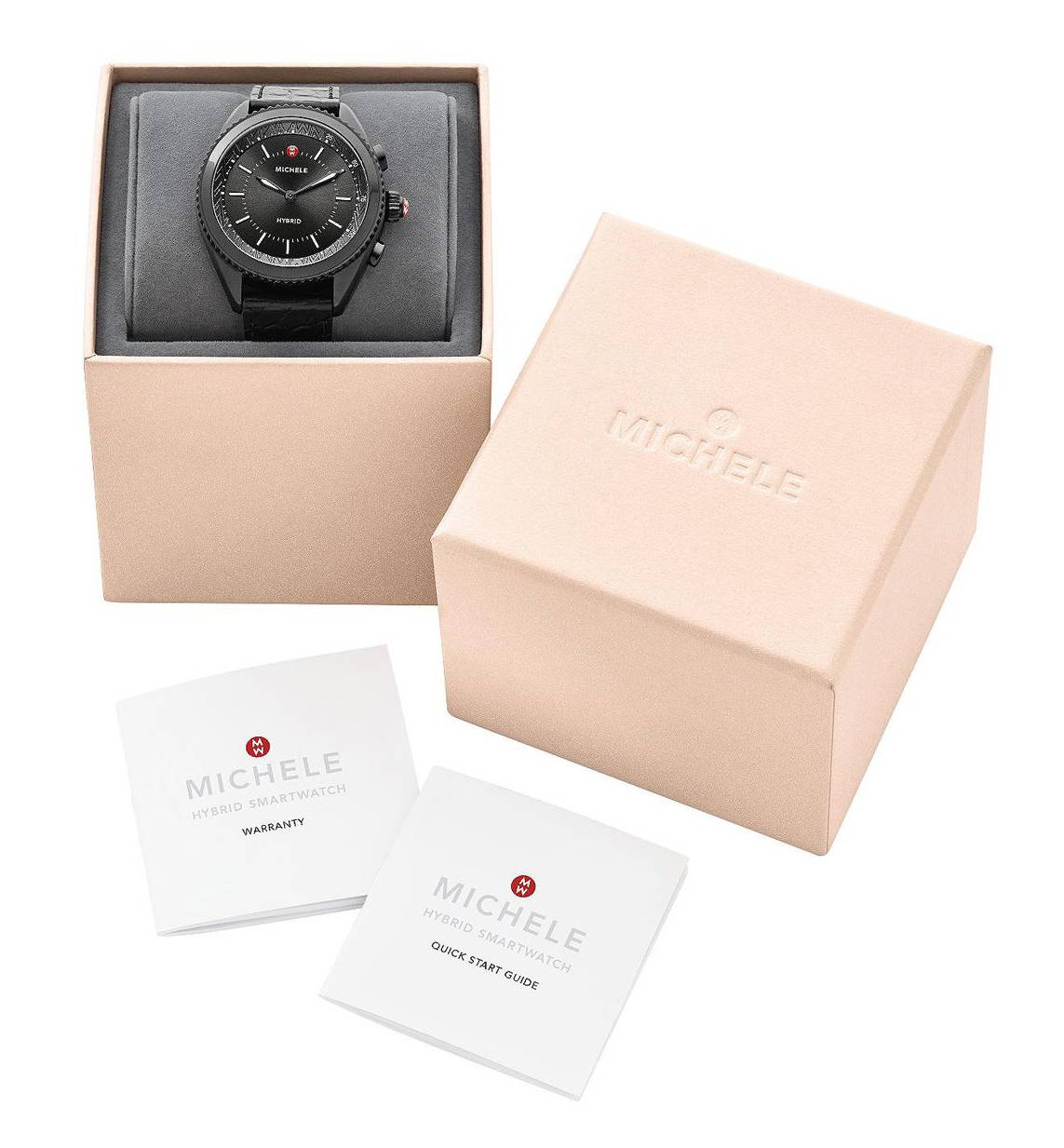 It can notify you of incoming messages and calls. You can track your steps, calories you burn, and miles you walk. You can set goals and get regular nudges to stay hydrated and keep motivated. It can do everything from tracking your sleep to taking pictures. It will even ring your phone for you if you forgot where you put it. One of the things people really love about the MICHELE Hybrid Smartwatch is the battery life. While everyone else is scrambling for a charger every evening, your watch will stay charged for 4 to 6 months.
Just in time for the holidays, a smartwatch done right!