What is the June Birthstone?
If you were born in the month of June, you have three different birthstones - pearl, alexandrite, and moonstone - giving you a variety of choices for your style and budget. Each of the three birthstones for June have different meanings, but for this blog post we will be focusing on pearl, as it's the most common and most traditional.
Pearl is the traditional birthstone for the month of June. Unlike other birthstones, the pearl has organic origins and are created in certain kinds of mollusks. They also do not require any mining, cutting, or polishing since it's created inside of a living organism. It is one of the oldest known gemstones. The pearl represents purity, love, and beauty.
The world pearl comes from the Latin word "perna" meaning "leg" because the shellfish it was found in was shaped like a leg. While pearls are most commonly white, the type of mollusks influence the color of the pearl and they can be found in a multitude of colors including black, brown, gray, and blue.
Pearls were considered the ultimate symbol of wealth when they were discovered over 2,000 years ago. Ancient Greeks thought the pearls were tears of the gods and Hindus believe them to be tears of the moon. There are many different types of pearls, but the most well-known are the South Sea, Tahitian, Akoya, Freshwater, and Mother of Pearl.
While pearls have a much more traditional and classic feel, they have been able to adapt to today's modern allure effortlessly. If you want a more classic look, a strand of pearls is the way to go. If you want to wear pearls in a more modern way, Mikimoto has beautiful pearl rings that can be worn alone or stacked together for a contemporary look.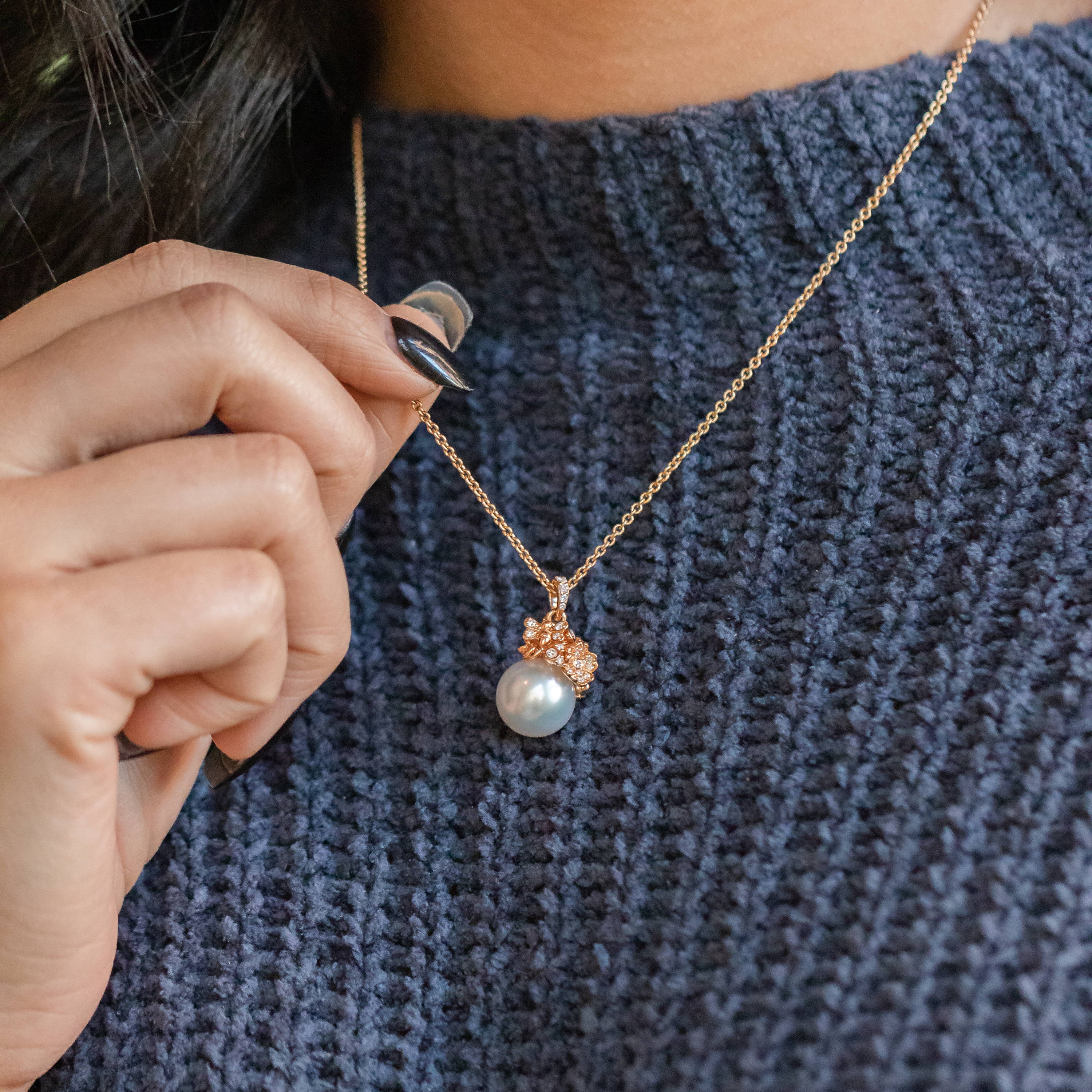 Pearls are classic for a reason and at any given time you will see plenty of people wearing pearls in many forms – bracelets, earrings, and necklaces. There are plenty of famous women who have been spotted in pearls from The Queen to Audrey Hepburn, and even celebrities like Scarlett Johansson and Rihanna. Marilyn Monroe helped Mikimoto, a cultured pearl brand, rise in popularity when she wore one of their pearl necklaces during an iconic photoshoot.
One thing to note about the June birthstone is that pearls are very vulnerable to the elements, making them delicate gemstones. They are only a 2.5-3.5 on the Mohs hardness scale, so they need to be treated with extreme care and we do not recommend them for daily use. If you have pearl jewelry, we suggest limiting the exposure to lotions, perfumes, and other beauty products. To clean pearl jewelry, wipe them down with a soft cloth and always store them in a cool, dry place. You should never submerge a pearl or use hot water, steam, or any type of ultrasonic cleaner as it can damage the pearl.
Pearls make great gifts for weddings, birthdays, and the birth of a child, given their symbolism. Whether you're buying for yourself or someone else, we can help you find the perfect pearl gift.