Why Halo Engagement Rings are the Most Liked Design on Social Media
The goal is to accentuate a diamond that is already astonishing. The result is an engagement ring that makes a statement like no other. When you surround a center diamond with a halo of smaller diamonds, you get a captivating engagement ring that makes eyebrows pop up, and jaws drop down.
The halo engagement ring has become one of the most liked settings on social media. By taking a classic look and adding a little flair, halo rings offer up big radiance. Instead of accentuating a single center stone, this style pops like fireworks - light appears to bounce from every direction.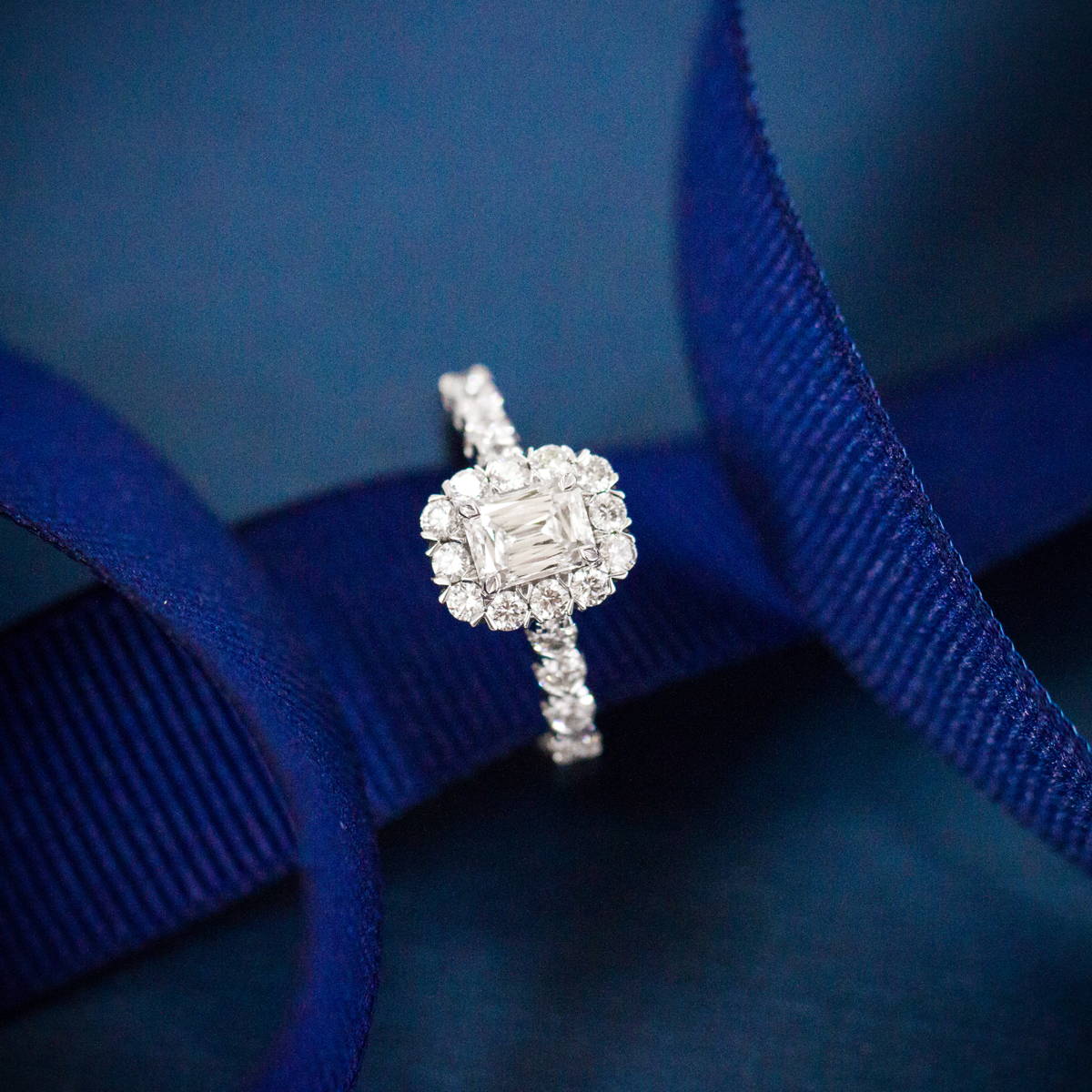 Believe it or not, the halo setting has actually been around for many years, and like so many things that seem "trendy," it's one of the most elegant styles of all time. She'll love it on the day you propose, the day you marry, and 50 anniversaries from now. Ask any woman who's been married for many years, and she'll tell you it's the truth.
The halo engagement ring also has a way of increasing the drama, without greatly increasing the price point. The center stone is still the star of the show, but with a ring of diamonds around it, you get the look of a larger ring - whether it's round, square, cushion or even emerald cut.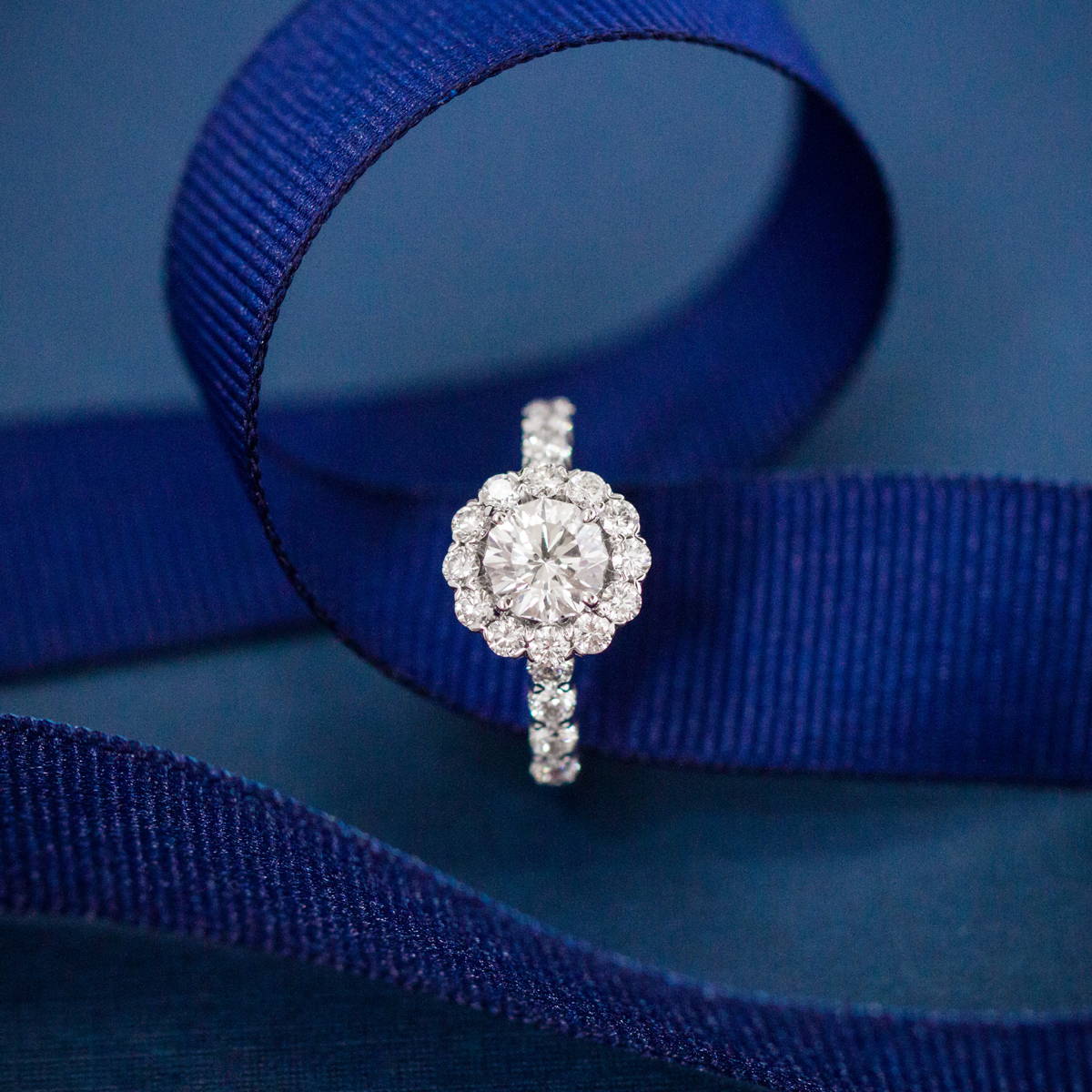 The halo of smaller diamonds has another hidden benefit. The smaller stones actually guard the center stone against everyday wear and tear. Your fiancée gets an engagement ring that has an elegant yet striking appearance and you get the security of knowing that it's sturdy and secure.
Halo engagement rings are a popular choice and one of our staff's top picks. As with any piece of jewelry, the one she adores is the one to choose. A halo engagement ring is one that makes a statement in a price that will surprise you.
Explore an extensive collection of halo engagement rings at any of our Schwarzschild locations in Alverser Plaza in Midlothian, Short Pump Town Center and Cary Court in Richmond or at Keller & George in Charlottesville.