Why In-House Movements Matter
You may not see the phrase "made with an in-house movement" frequently. But, when you do, you can rest assured you've got yourself a made-to-last timepiece.
The term "In-House" means that a movement that was assembled by the watch manufacturer in their own facilities. In fact, some of these brands employ watchmakers whose entire careers are devoted to one movement - designing each piece one by one.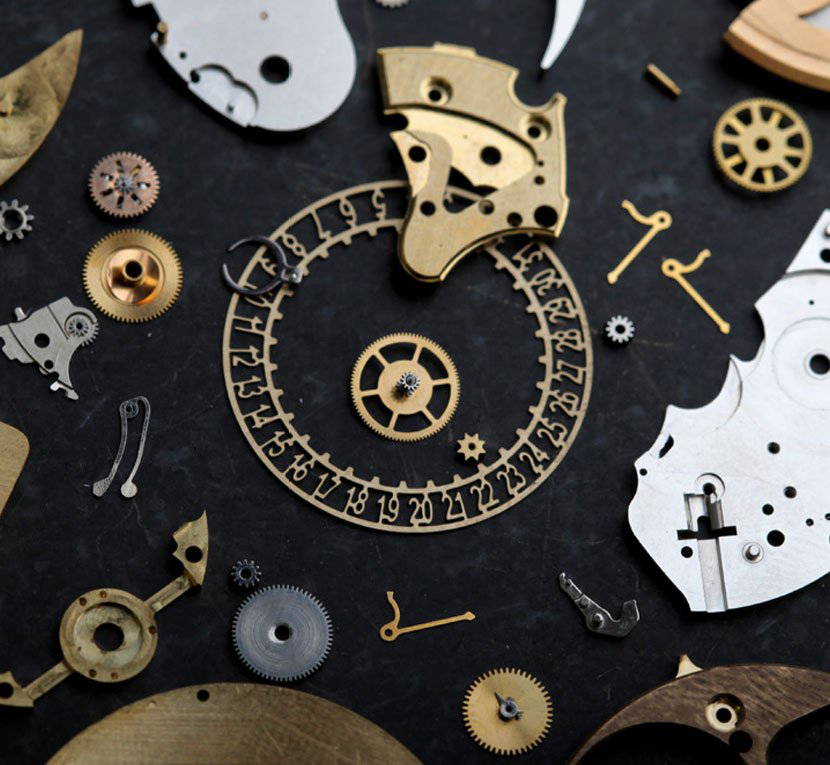 The movement of a watch is like "behind the scenes" team that helps the performance run smoothly. You'll probably never see it up close, but it's what makes the difference between a watch that entirely keeps time and an heirloom that can be passed from one child to the next. While, the most basic movement can be comprised of over 100 individual parts, some in-house masterpieces are comprised of over 1000.
You can also relate the timepiece movement to an engine in a car. The engine takes in fuel (in the case of a movement, it takes in energy from motion or a battery) and enables the pistons to fire, igniting the engine and allowing the car to move. When you have a timepiece that was built with an in-house movement, it's as if you have a car engineered to compete with a Tesla Model S.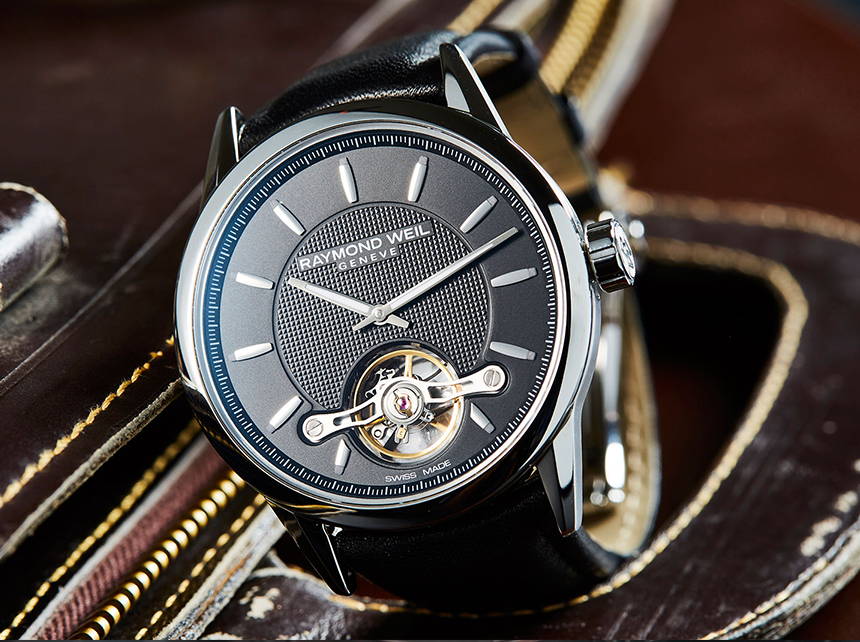 Photo courtesy of timeandtidewatches.com
Some watch companies outsource parts of their movements to assembly lines in other countries. A few still do the work in-house, like Frederique Constantand Raymond Weil, as they understand that the center of your watch isn't a thing to leave in someone else's hands. Some of their watches house intricate movements that require experienced precision. Because in-house movements are rare, it adds value to the timepiece, means it will last much longer and that the company can directly stand behind the watch's performance.
Owners of watches with in-house movements feel honored to wear a piece that is unique to the maker. In fact, some movements are even unique to specific watches.
Interested in starting your own collection or learning more? Contact our expert staff at one of our Richmond or Charlottesville locations.