2022 Spring Jewelry Trends
We don't think any outfit is complete without jewelry. For the past few years during the pandemic, we have been living a minimalist lifestyle in most facets of our day to day lives – from sweatpants to jewelry. Now that people are out and about again, it's time for a resurgence of jewelry. Brands of all sizes are creating jewelry that will take a good outfit to a really great one with little effort. Whether you're looking to elevate your everyday jewelry or looking to wear an eye-catching piece, we've got you covered with the latest spring jewelry trends of 2022. Read on for the spring jewelry trends and let us know which style you prefer this season.
spring 2022 jewelry trends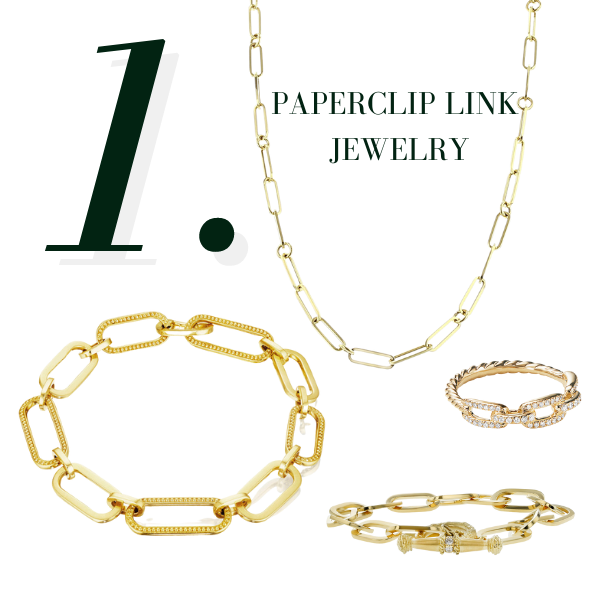 Paperclip Link Jewelry
An ode to the 90s, the Paperclip link necklace is in high demand this season! We consider paperclip style jewelry to be a classic. Paperclip necklaces can be worn alone, layered with other necklace or you can add the addition of a pendant for an updated, unique look. We also like the look of paperclip bracelets paired with watches and other jewelry. With endless ways to wear this spring trend, you'll pack a punch no matter how you choose to wear this style.
Charms & Medallions
We have seen the popularity of charms come and go over the years. This season they're back with a few different ways to wear them. Charms and medallions are a great way to add a sentimental touch to your everyday style, making it completely your own. We love the look of dainty charms mixed with larger, more bold charms and medallions.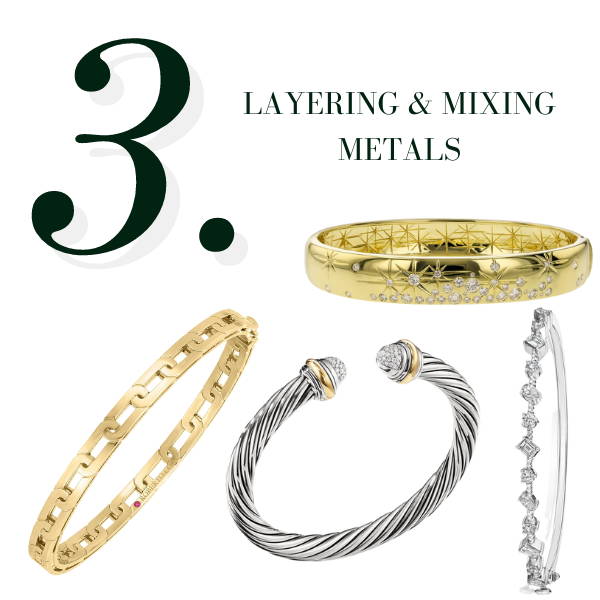 Layering & Mixing Metals
Layering different metals and textures make for an interesting look. It's easy to experiment layering different necklaces, bracelets, or even rings to achieve a fun look with differing metals. It's a nice way to let your personality shine through while also wearing pieces that are meaningful and trendy at the same time.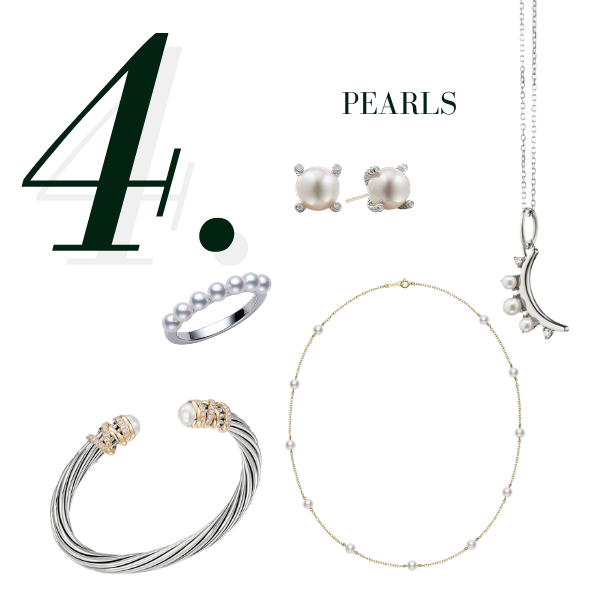 Pearls
While pearls never really go out of style per se, they do tend to go in and out of the spotlight. Right now, pearls are having a moment. Whether you opt for classic styles or for a modern take on pearls, there is certainly something for everyone who wants to wear pearls.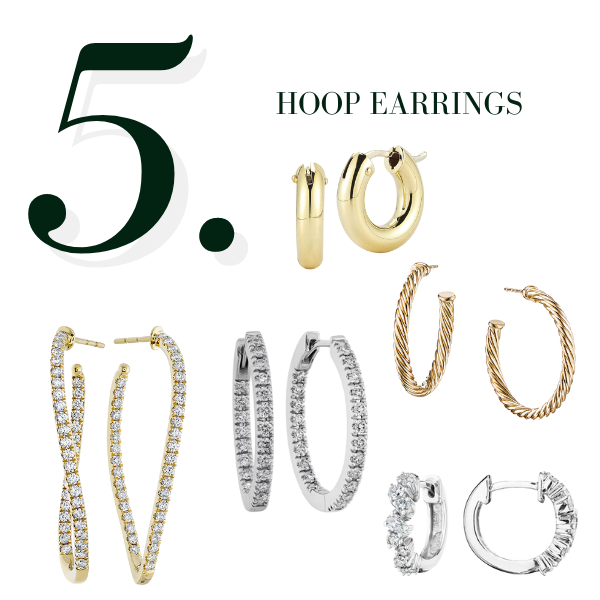 Hoop Earrings
Hoop earrings are one of the most versatile jewelry pieces. We love the fact that they can be worn with jeans and a tee or paired with a cocktail dress! Versatility is key with jewelry and hoops come in all shapes, sizes, and textures these days, so there are plenty to choose from when shopping for the right pair. We love the look of inside out diamond hoops as well as chunky gold hoops. Both feel classic, while being on trend, too.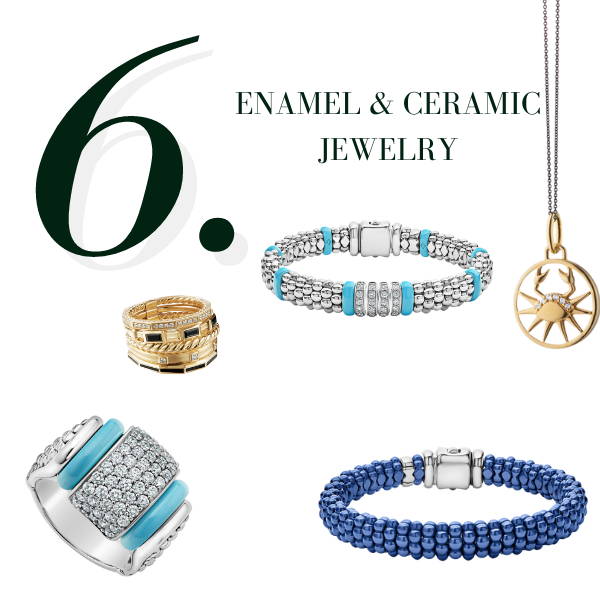 Enamel & Ceramic Jewelry
To go along with the 90s nostalgia, enamel and ceramic jewelry is continuing to trend this spring. Enamel jewelry is a great way to add color to your look and pack a punch. We love the look of enamel charms on a necklace or even fun enamel bracelets and earrings. Colorful enamel pieces are a fun way to dip your toe into the colorful trend and add something interesting to the mix.
Visit one of our Schwarzschild Jewelers locations in Richmond, VA or Charlottesville, VA to see all of these trends come to life with our jewelry!