How to Resize Your Engagement Ring
Congratulations on your engagement! The perfect ring has found its forever home on your left hand. Well, mostly perfect. Your fiancé, against his best efforts, didn't quite get the size right. Problem? Absolutely not - its actually an easy fix. To ease your fears about the process, here are some answers to the questions we get asked most often: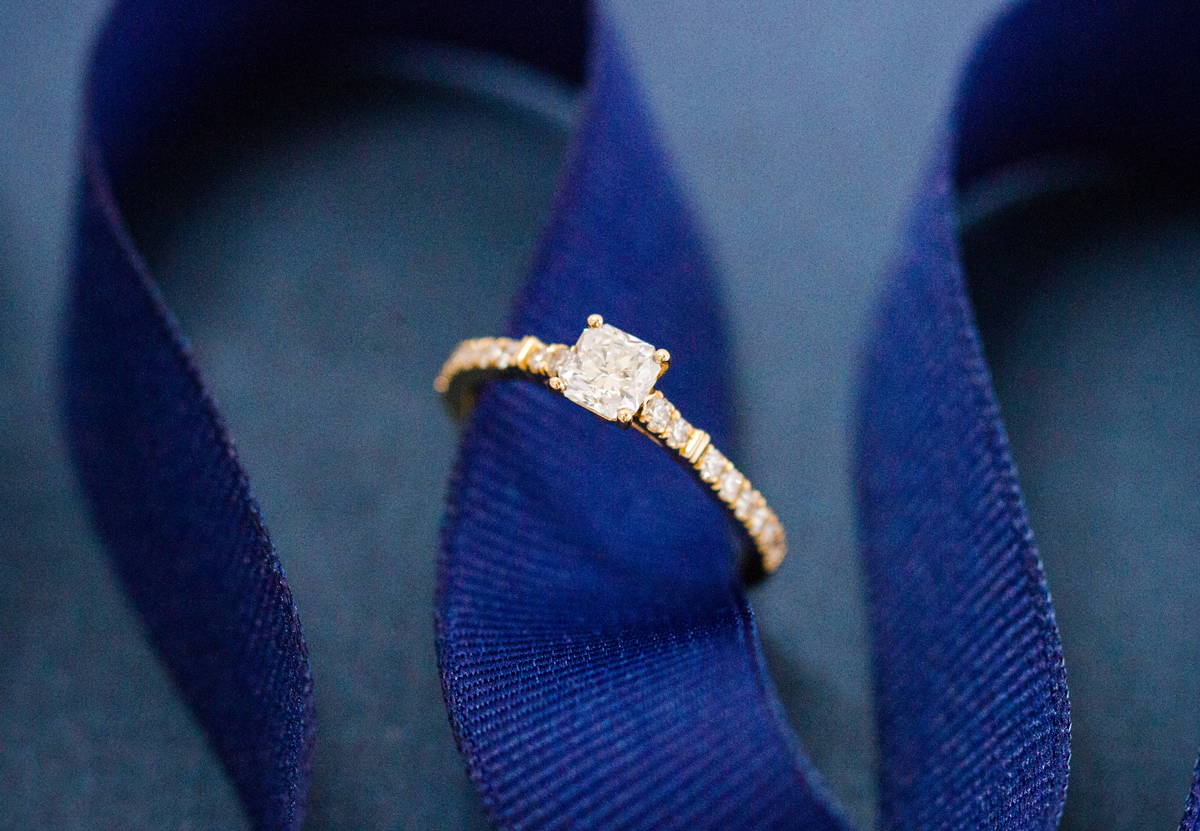 What type of rings can be resized?
As long as the ring is made with a metal that a jeweler can work mould, like silver, gold, or platinum, you can have the ring resized. Rings with diamonds or more detailed designs on the shank or the band are a bit tougher. For example, if your ring a channel setting, the jeweler may need to adjust some of the gemstone during the resizing. Non-precious metals like tungsten carbide and titanium cannot be resized, so the sizing must be right when you order it the first time.
How much can a jeweler size my ring?
Typically, engagement rings can be adjusted up or down two sizes. Anything more can put too much pressure on the setting and can damage it.
How does a jeweler decrease the size of my ring?
We start by removing a piece of the band (a very small piece from the bottom). Next, we mould it back into a perfect circle and fuse it back together. The real talent comes in polishing the metal to sheer perfection. When that is done, you won't be able to tell that the ring was altered at all. It will look just like it did when you dropped it off. The only difference you'll notice is that it fits a little snugger!
How does a jeweler increase the size of my ring?
This one is a bit harder. The jeweler will heat and gently stretch the metal to expand it to a full size larger. If the ring needs to be any larger than one size, the band will be cut (like with decreasing the size) and an extra piece of metal will be added. This will preserve the integrity of the metal and, as mentioned above, will be polished so there is no visible trace that anything was ever altered.
Can eternity bands be sized up or down?
If there was one type of ring we would not recommend resizing, its an eternity band. If your setting includes diamonds set all the way around the band and no bare metal, it's often going to be tough for the jeweler to work with without changing the design. Each ring is a bit different, so we suggest you ask our expert staff of our professional jewelers.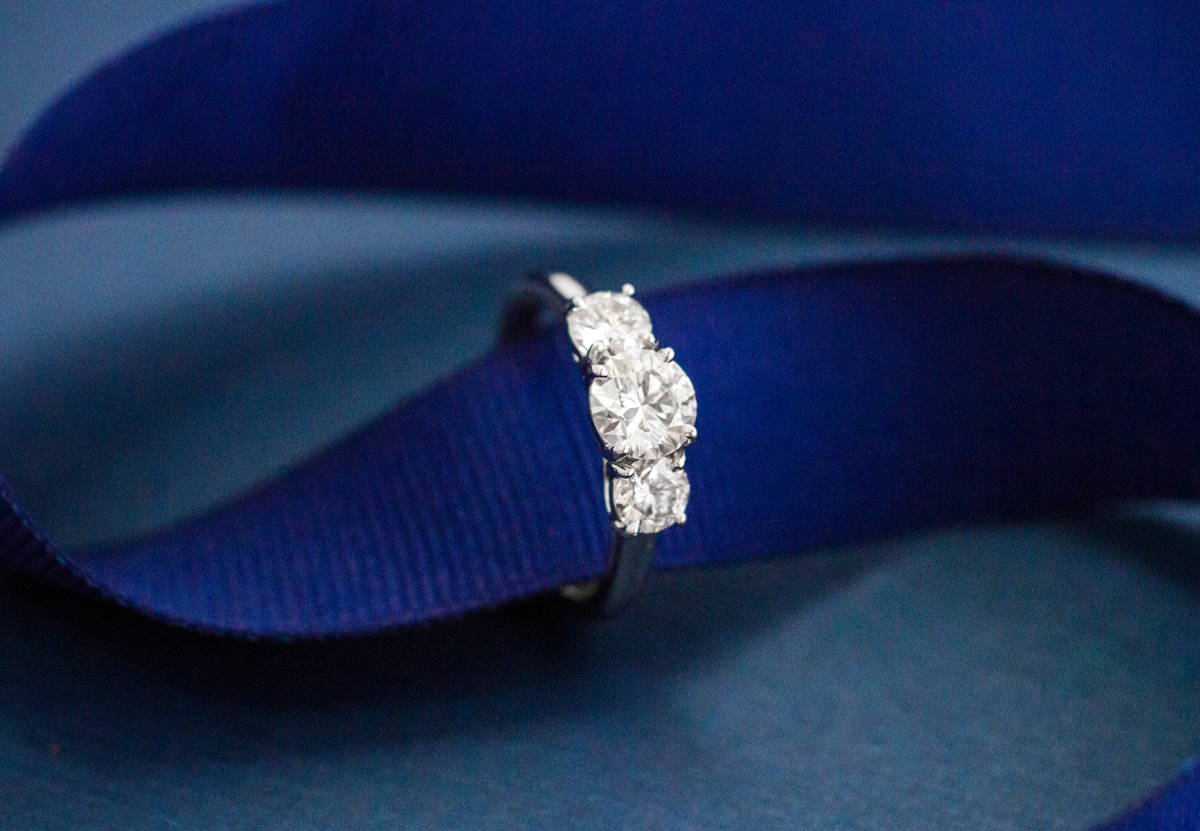 How long does it take?
We can typically resize your ring in one to two weeks, sometimes sooner if its an emergency.
How much does it cost?
The cost of resizing a ring can vary based on the type of metal, the number of diamonds, and the amount of time it takes the jeweler to finish the project. Every Schwarzschild store will provide an estimate before we do any work, just ask!
How is a ring supposed to fit on my finger?
The answer to this is "snug, but relaxed." It should slide on your finger without an issue, and require just a little effort to get it off. If the ring is uncomfortably tight, it will need to be sized a bit larger. If it moves around too much or slips off easily, it needs to be size down a bit.
What can I do if the ring slides from side to side?
Sometimes rings seem to fit great, but that the stones that were sitting atop your hand have rotated to the side. This means the ring is just the tiniest bit too big. Our jewelers can add something a "sizing assistant" or a ring guard rather than resizing. It's a bar or two of small beads that are fixed to the interior of the ring. They reduce the size down by a quarter of a size and serve to keep top-heavy rings from moving from to one side or the other.
What are if my ring can't be resized?
If the ring you love doesn't fit properly and can't be adjusted, there is still an answer. Our jewelers can remake the ring in the correct size using all the original materials, preserving the integrity and emotion of the ring.
Still have questions? You're welcome to stop in anytime at any of our Richmond or Charlottesville locations and speak to our staff about your individual piece. We're happy to help!