Our Favorite Brands for Minimalists
Think of jewelry as a way to pull together your overall look. If your look is elegant, classic gold and diamonds might be in order. If you're going for flashy, something bold and creative should be your go-to. Then there are times when you need just a small accent to bring together something simple.
Minimalist jewelry is also known as "naked jewelry" or "barely there jewelry." Its purpose is to simply accentuate the beauty of the wearer, and not be the "star of the show." Minimalist jewelry has been designed to give you an effortless look that pulls together your favorite jeans-and-t-shirt combo.
While sometimes small and unobtrusive, minimalist jewelry isn't necessarily invisible. It is marked by geometric shapes, clean lines, and sleek design. It might be a ring, bracelet, necklace, choker, cuff, earring, or body jewelry. It's a look that is often flirty, delicate, and dainty without being overly fussy or ornate. Sometimes that's a lot easier said than done, but if you remember that its purpose is to pull together your overall look, without being overpowering, you'll get it right every time!
Sometimes the smallest touches make the biggest difference, and we've found four of our favorite minimal-inspired jewelry brands for you to explore.
Mikimoto
Akoya Stud Earrings are simple and understated made in 18K White Gold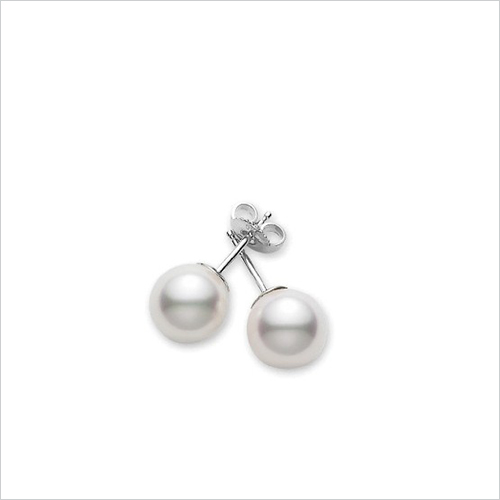 Lagos
Gold Caviar Necklace adds a bit of basic creativity to your look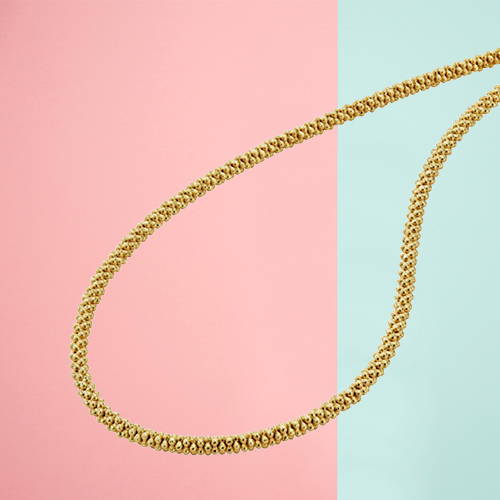 John Hardy
A "barely there" Bamboo Link Bracelet made of sterling silver.
Roberto Coin
This 18K gold ring with diamonds will be a sleek way to dress up a simple outfit, and still look great at an evening cocktail party.
These are just a few ways to start your journey into the clean-and-simple looks of minimalist jewelry. Stop by our store to see more!