This Timepiece Begs For Exploration: The Breitling Colt Skyracer
An adventurer knows two things: It's got to be daring… and it's got to be precise. Sky diving, surfing a half pipe, or running with the bulls. Go big… and, for heaven's sake, be bold.
Precision is the name of the game for an dare devil. The pilots of The Blue Angels walk in formation and repeat every move aloud before ever getting in the cockpit. Olympic skiers never lose sight of the course, even when slowing down at the end. Missing a detail could mean the end of the road.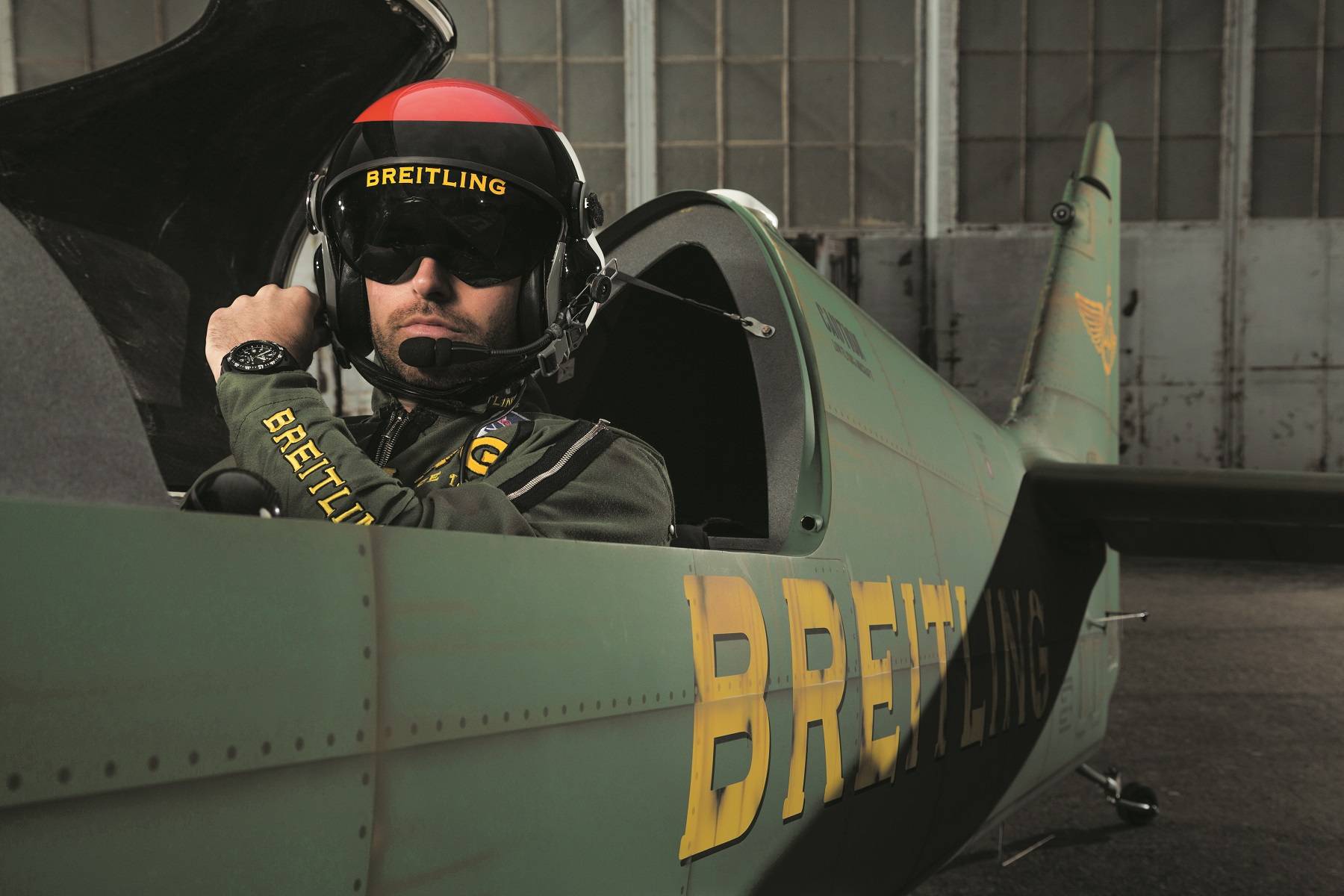 On the wrists of many adventure addicts, you will soon find the Breitling Colt Skyracer. The newest timepiece from Breitling is created for people who know no bounds. This timepiece begs to be challenged.
Dive down 100 meters into the ocean blue. You and your Skyracer will come to the surface unscratched. Take a slip while spelunking, and you won't see a scar. A hit to the Breitlight® case, and you won't have a imprint.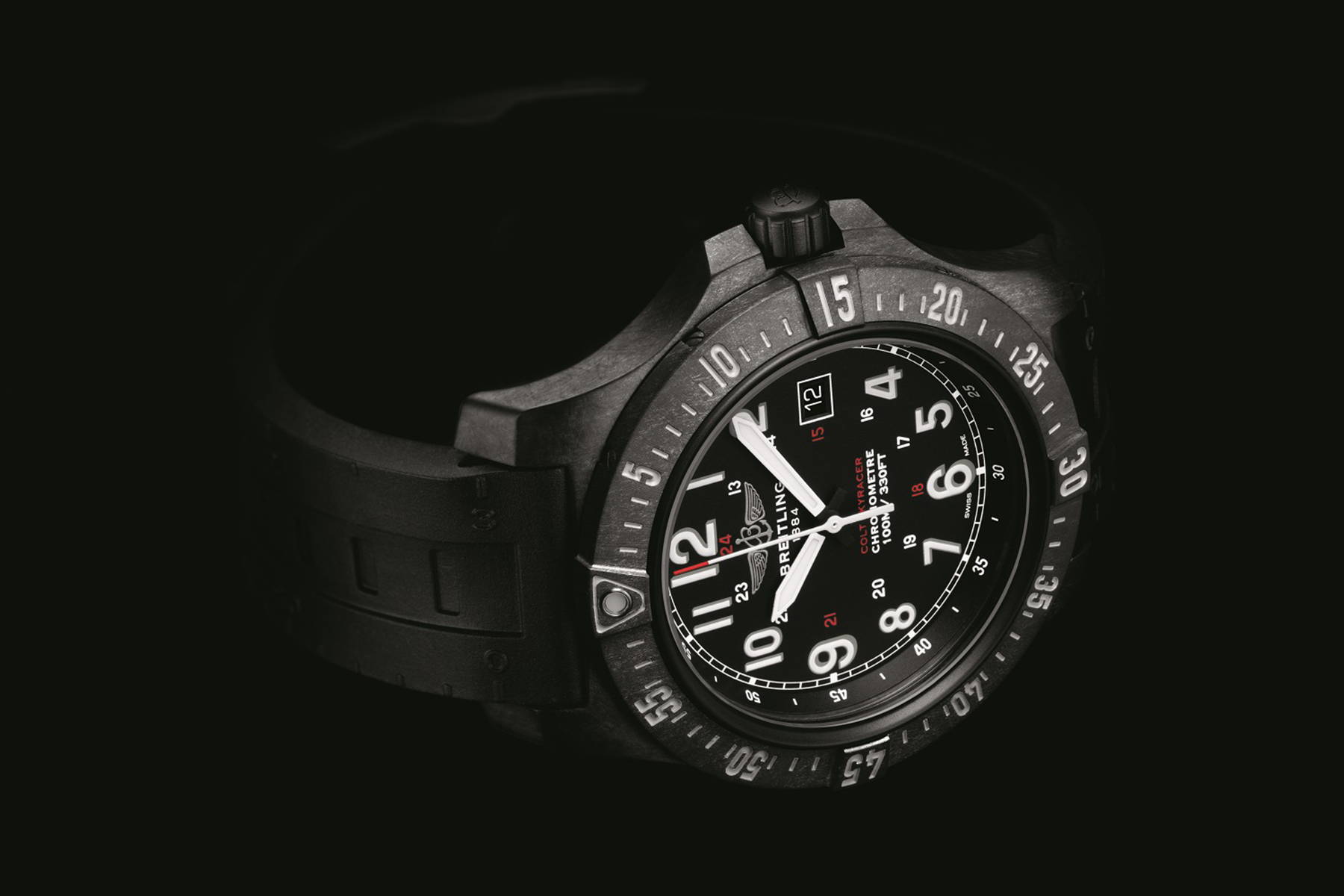 The Breitlight® case is lighter than both steel and titanium… but, amazingly durable. While other watches are delicate and refined, the Breitling Colt Skyracer wants you push it to the limit. Based on the design and attitude of the MXS-R Skyracer plane, it's a timepiece that is highly capable, and ultra reliable. Calling it a watch is almost unfair to what's happening going on the inside of this COSC chronometer. A run-of-the-mill timepiece might lose up to 15 seconds a month while the Breitling Colt Skyracer holds its accuracy to plus or minus 10 seconds a year.
While you're climbing mountains, jumping out of planes, or chasing bluefin tuna, you'll see white luminescent hands that stand out against the watch's black dial. The shine of the sun vanishes on the glare-free crystal. Four raised tabs on the bezel make it easy to adjust even if you are wearing gloves.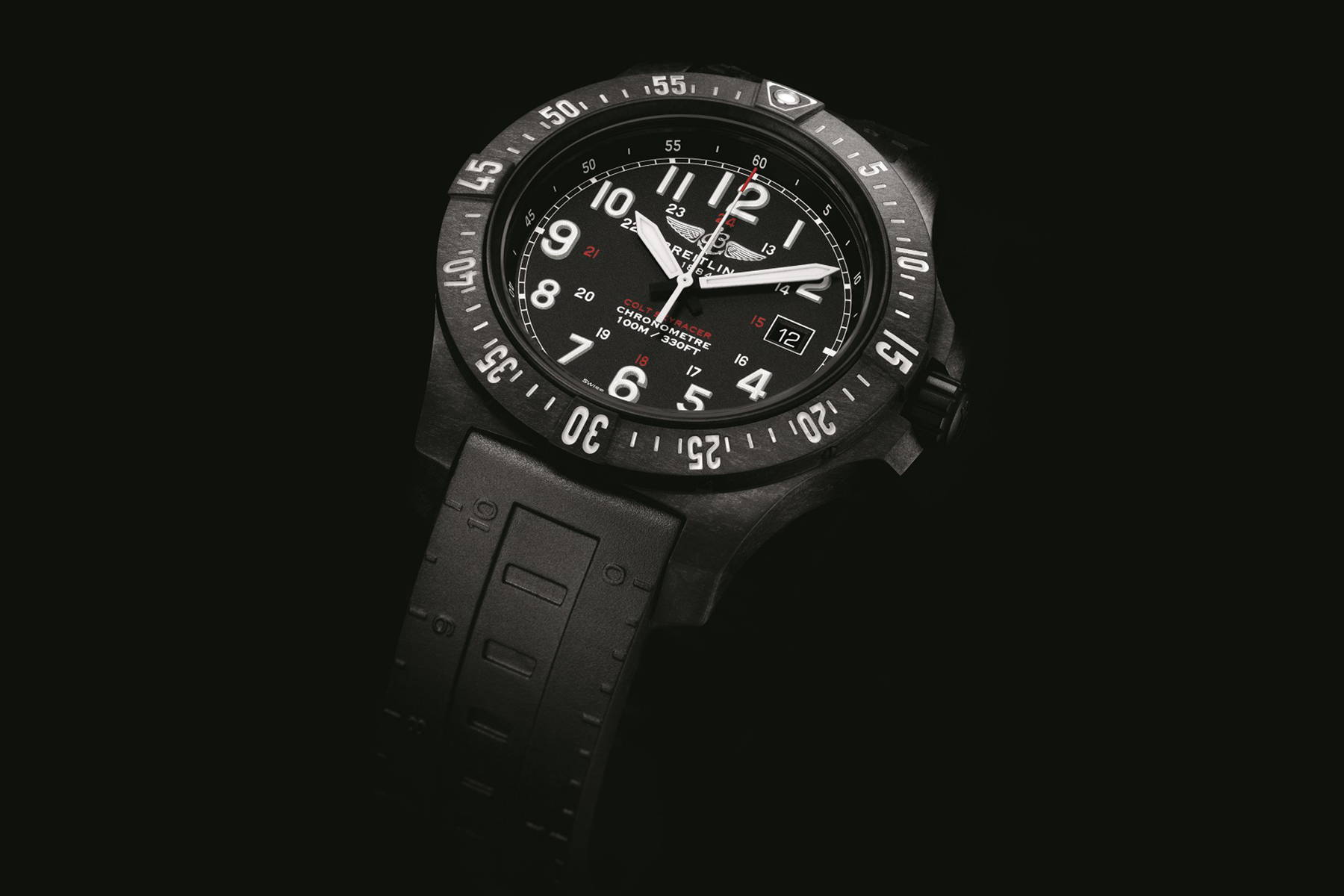 It's born for death defying stunts and challenges of endurance. Having this timepiece on your wrist tells the world that you're no weekend warrior (even if you really are).
This is the timepiece that the thrill-seeker in you has been begging for. The one that rises to the demand and laughs at the risk. The combination of NASA-like precision and Marine-like endurance in this watch will take you to heights you never thought possible.
Get to know the new Breitling Colt Skyracer before it sells out at one of Richmond locations.