Robert Procop, one of our featured brands in our Holiday Diamond Showcase in November, is known for exquisite jewelry.
At the age of 19, none of us have any idea what kind of incredible turns our lives will take. That includes a young Robert Procop. At 19 he was in southern California learning to cut gemstones from masters. By 2019 he would not only be an influential designer but one of the most philanthropic, too.
Robert Procop's first job was working in his brother-in-law's pawn shop when he was sixteen. Of the many things that passed through the shop, it was the jewelry that fascinated him the most. With the amount of jewelry that passed through the pawn shop, he quickly sharpened his skills in buying and selling. Soon, he was able to not only put himself through college, but he opened his first shop.
When he was 19 he learned emerald cutting from master cutters who were working at the mines in Bogota, Columbia. Robert Procop's father, an engineer with General Electric, taught him properties of light and with this unique knowledge, his creations were becoming famous for their process of maximizing light to enhance the beauty of each stone.
Procop's passion is in working with high-quality, precious stones. He particularly likes diamonds, rubies, sapphires, and emeralds. The rarer and more flawless the gem, the better. With these gems and his special ability to enhance light, he creates jewelry that is intricate and feminine. In his works, you'll see influences that range from vintage Hollywood and Parisian culture to today's glamorous red carpet.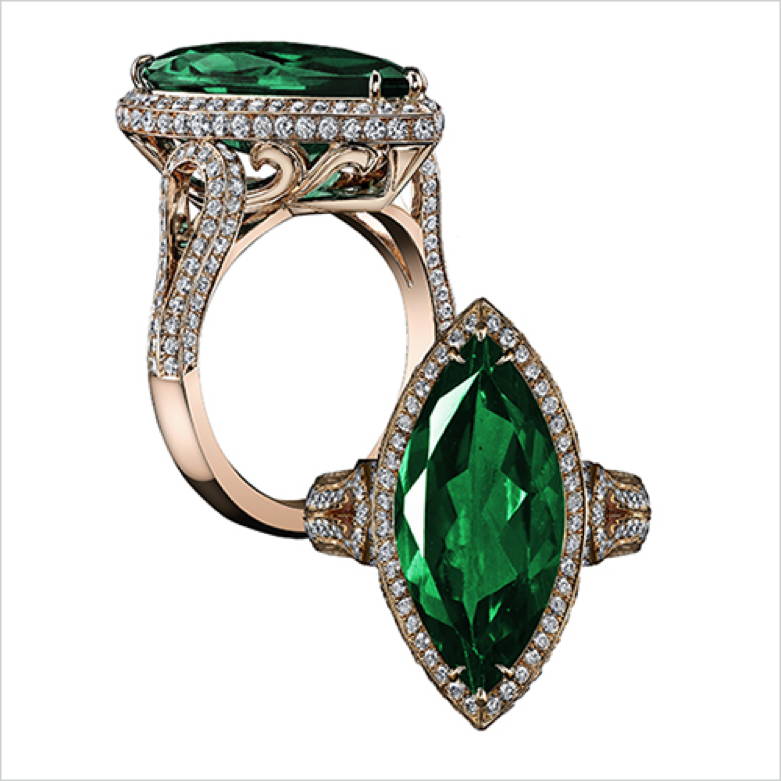 From his Beverly Hills store, Robert Procop began crafting creations for some of society's elite. He would get his first presidential commission to create something for President Ronald Reagan, and he quickly became known as a designer who could be trusted to come up with innovative pieces.
His artistry is matched only by his graciousness and generosity. In 2000, Procop met actress and humanitarian Angelina Jolie. The two struck up a personal and professional connection and began working to create a line of jewelry that was both stunning and had a purpose. The Style of Jolie brand is a line of statement gemstones, and 100% of the proceeds from the sale are used to build schools for girls in impoverished countries. Jolie's daughter Zahara is quite the accomplished artist in her own right, and she has also teamed with Procop on a new captivating jewelry collection soon to be released.
Of all his charitable works, there is one that is particularly special to Robert Procop. The Los Angeles based House of Ruth is a shelter for battered women and children. When Procop was introduced to the organization, it operated out of a tiny house with only four rooms. Today, with thanks in no small part to Robert, House of Ruth now has 16 shelters. Longtime client and close friend Brooke Shields has also collaborated with him on the Legacy Brooke collection to continue the mission of raising money and building shelters.
Each year it's estimated that Robert creates between 400 and 500 pieces. This allows him to be very selective about the gems he chooses, and stay true to his style of making intricate pieces that captivate his clientele. While he has never been able to identify a particular creation as his favorite, there is one thing that he is most proud of: "The notes from children that have lived in the House of Ruth shelter and are now graduating school and have made a new life for themselves."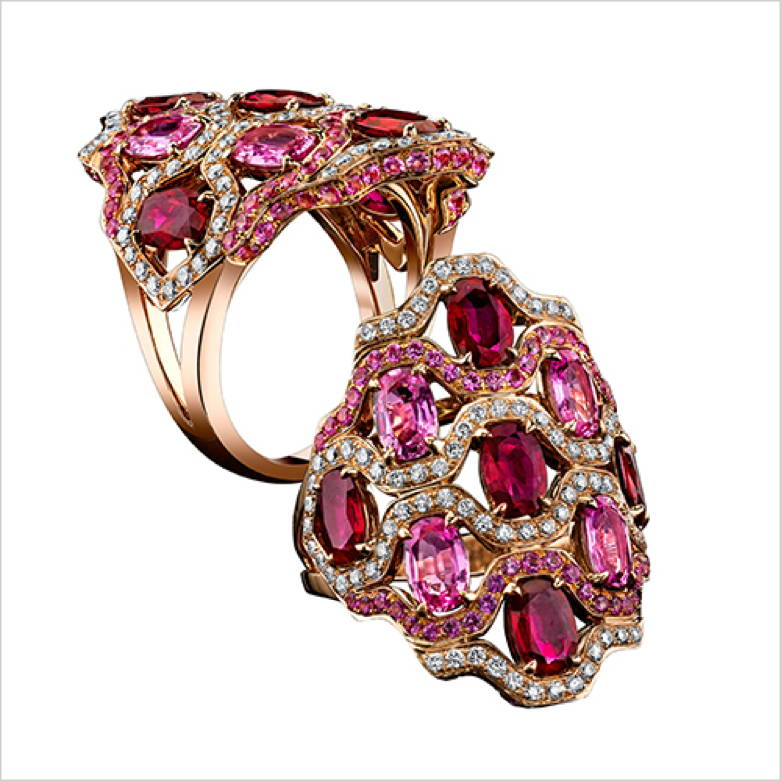 Procop has found his own way to channel his vocation into both his passion for art and his desire to give back to the world. From a 16-year-old kid working in a pawn shop in southern California to one of the world's most celebrated jewelry designers, and now to his life-changing charity work, Robert Procop is building an extraordinary legacy.